May 22 2017
Follow @CSA_Speakers
Author of Branded Growth & Founder of The Circle of Growth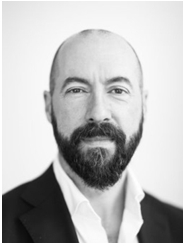 Paul Hughes is an internationally renowned speaker with over 12 years of experience in over 35 countries.His unique quality is his 'how': Paul Hughes draws as he speaks along ten meters of paper that he calls Ten Meters of Thinking. Ten Meters of Thinking is not a speech, it is a performance.
"An internationally renowned speaker and expert on growth"

In detail

Paul has moved from 'The Business of Design to the Design of Business'. He is leading a movement that is driven by his formula for success.In our interconnected world transformation is needed as we are now facing global challenges never faced before. In the past two decades, Paul Hughes has spoken to tens-of-thousands of people across a wide variety of organizational, educational and governmental bodies, in more than 40 countries. Clients and audiences have included: Coca-Cola, 3M Innovative Technologies, ABN AMRO Bank, Rabo Bank, T-Mobile, Vodafone, Statkraft Energy, MEXX Fashion, Yale University, New York University, University of Amsterdam, and TEDx events.


What he offers you

Paul helps individuals and organizations find their style of growth andunderstand their role in this changing world by making the complex clear.He believes that clarifying your success, growing your business and multiplying your results can be as simple as 1, 2, 3.Growth needs to be tailor-made.


How he presents

Paul draws live as he speaks.This form of live visual-storytelling engages audiences and is based on his belief that 'a great speech has the clarity of a picture book'. By this, a unique experience is created and the audience is captivated.
Comments Off on Paul Hughes