Jun 02 2010
Follow @CSA_Speakers
Entrepreneur, Founder & CEO, Global Adjustments Services Pvt Ltd. and Cultural Diversity speaker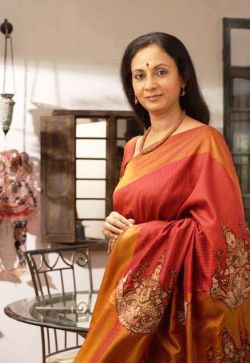 Ranjini Manian is the founder and CEO of Global Adjustments Services Pvt Ltd, India's 15-year-old destination and cross-cultural services company. Having worked with thousands of clients from over 75 nationalities, success is immutably bound to her commitment in promoting intercultural understanding. She is the only Indian on the Women's Leadership Board at Harvard University.
Ranjini personifies the essence of the true global Indian with "Indian Roots and Global Wings"

In detail
Ranjini Manian attained a Bachelors degree from Elphinstone College, Mumbai, and a Diploma in French Literature from the University of Sorbonne, Paris. An indelible part of her service in the last 15 years is the magazine she pioneered and continues to be the editor of: At A Glance – Understanding India was the country's first free cultural magazine for expatriates, that even earned a congratulatory note from the then President of India, Dr Abdul Kalam.
What she offers you
Ranjini Manian's deep knowledge of the Indian ethos, her excellent orientation and communication skills and understanding of world cultures, continually proves to be the perfect combination in helping audiences understand the nuances of Indian culture for personal, as well as business needs. An accomplished author, she writes regular columns in leading business dailies and is a highly sought-after speaker. She shares insights about Indian culture, particularly in the context of foreign businesses operating in India.
How she presents
Ranjini Manian is a clear and warmly communicative speaker and a multicultural expert at sharing her knowledge with business professionals. She is known to be an anecdotal and entertaining speaker with practical advice to make you "India credible" and ready. She is also part of our Top Indian keynote speakers.
---
Topics
The Indian Ethos
The Nuances of Indian Culture
Global Adjustments
India's Advancements
---
Publications
2007
Doing Business in India for Dummies
Download speaker's profile in .pdf
---
Contact Ranjini Manian for keynote speech:
To book Ranjini Manian call: + 359 888 308180
Send an email
Or fill in the form below:
---
Comments Off