Jun 16 2017
Follow @CSA_Speakers
Virtual Team Expert and Cross Cultural Coach &Speaker, Global Business Consultant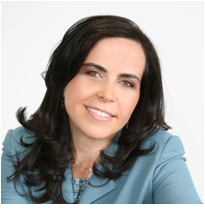 Yael Zofi is a global business consultant who has transformed modern workplaces for more than 25 years with her ground-breaking work in cross-cultural communications and virtual team management. Her impact is evident at global companies, such as JP Morgan Chase and General Electric and Pfizer.
"Connection is a common denominator across the human experience, and it goes beyond time and space transcending all boundaries."

In detail

While the world was just waking up to the limitless possibilities (and pitfalls) of remote workforces and virtual teams, Yael was already consulting with some of the world's largest global players to set up and establish best practices for their newly emerging global workforces. To handle her in-demand status and to better serve her growing list of clients, she founded AIM Strategies®, Applied Innovative Management®, a human capital consulting firm focused on connecting people's management challenges with strategic business solutions.Yael identified patterns and solutions to the common problems these companies were having with their new global virtual teams.


What she offers you

Yael has created many team-based assessment tools, facilitated global strategy retreats, designed international talent management programs, and facilitated merger integrations with six global organizations.


How she presents

With 25+ years of consulting experience, Yael has applied behavioural science techniques and has helped countless leaders and teams focus on transformational initiatives that improve their bottom line and enable stronger human connection in the virtual workplace. Yael's reputation as a dynamic and informative business keynote speaker will inspire any audience.
Comments Off on Yael Zofi