Jul 24 2017
Follow @CSA_Speakers
Global Speaker, Master Trainer & Leadership Coach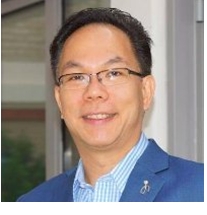 Jonathan Low has more than 25 years of professional & international business experience in executive positions in the service industry and has worked with executives and their leadership teams throughout Asia and the Middle East.
"One of the Global Guru Top 30 Hospitality Leader and Expert."

In detail

Executive Coach, Jonathan has presented his programs to international participants (ranging from executives to senior managers and directors) across Asia Pacific & the Middle East). Besides being a transformational speaker at numerous international conferences, Jonathan is also an ICF Professional Certified Coach (PCC) and a Certified Coach with Marshall Goldsmith Stakeholder Centered Coaching, working with executive teams to measurably improve their leadership and organizational effectiveness. He is also the certified advanced trainer by Six Seconds Emotional Intelligence (EQ), the Certified Canfield Methodology Success Principles Trainer, 6D of Breakthrough Learning Co, (LAB) & CRG Profile Consultant.


What he offers you

Increased self-awareness accelerates professional relations and business success. Jonathan centres his professional speaking and executive coaching work with organisations and senior executives around this premise to measurably improve their leadership effectiveness and business performance.


How he presents

Jonathan has successfully delivered his high energy, fun and highly engaging keynotes or workshops to international participants.
Comments Off on Jonathan Low