Aug 03 2015
Follow @CSA_Speakers
Global entrepreneurs
Sir Richard Branson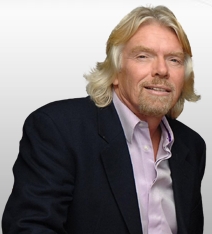 Sir Richard Branson is the eccentric and outspoken chairman of Virgin Atlantic Airways and Chairman of the Virgin Group. An experienced daredevil, Branson has raced powerboats across the ocean and has set distance records in hot air balloons. His unconventional style of living is only a part of his undeniable knack for beating impossible odds in business and in life.
To read more —


James McKelvey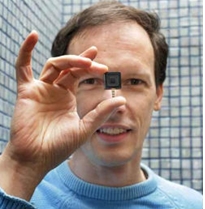 James McKelvey is the co-founder of Square, a new mobile payment platform. A revolutionary service that enables anyone to accept credit cards anywhere. His other company Mira, started out as a software company. Eventually, Mira was refocused as a digital publishing company, providing services and conferences.
Marc Randolph
Marc Randolph is a serial Silicon Valley entrepreneur, high tech executive and start-up consultant. He was co-founder of the online DVD rental service Netflix in 1997, serving as their founding CEO. Marc helped Netflix become an iconic name and revolusionised the 'at home' movie entertainment industry.
To read more —


Martha Lane Fox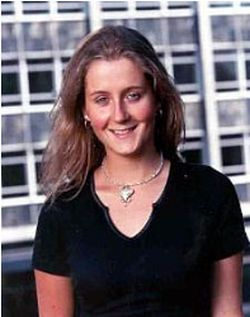 Martha Lane Fox is a highly successful self-made business entrepreneur.  She is best known as the co-founder of lastminute.com. Martha is currently a Non-Executive Director of Channel 4 Television, a Trustee of the charity Reprieve and Patron of CAMFED. She has also helped launch a chain of upmarket karaoke clubs called Lucky Voice.
To read more —

European entrepreneurs
Luke Johnson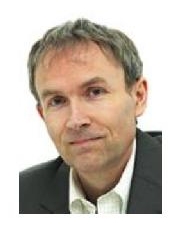 Luke Johnson is currently Chairman of Risk Capital Partners Ltd, a private equity company. He is also the owner of several other companies including Giraffe Restaurants, Patisserie Valerie and APT Controls. In May 2010 Luke became a strategic investor in Beer & Partners, the UK's largest business investment agency.
Michelle Mone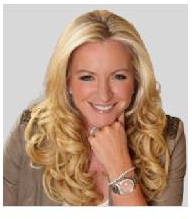 Michelle Mone OBE is the founder of successful brand, Ultimo, the UK's leading designer lingerie brand. Listed as one of the top 3 female entrepreneurs in the UK, Michelle has built a hugely successful career on an incredibly simple concept: giving today's women what they want. Ultimo currently supplies Debenhams, Selfridges, Next and Figleaves along with a number of independent lingerie stores.
To read more —


Sahar Hashemi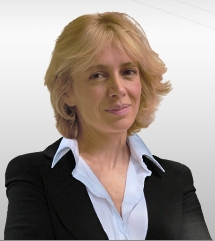 Sahar Hashemi is one of the UK's most inspirational female entrepreneurs and a powerful speaker on innovation and entrepreneurial mindset in corporations sharing with the audience her captivating personal stories of building two famous brands; Coffee Republic, UK's first coffee bar chain, which she and her brother grew to 110 stores and £30m turnover and exited in 2001.
Richard Reed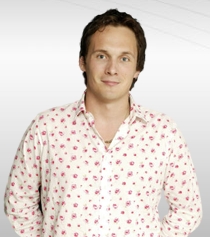 Richard Reed is the co-founder of innocent drinks, the UK's fastest growing food and drinks company and the no.1 smoothie brand in the UK. The business was started in May 1999 by Richard and two friends, and has a turnover of £35m, selling over 800,000 smoothies a week in the UK, Eire and Continental Europe.
Entrepreneurs from the world of sport
Karren Brady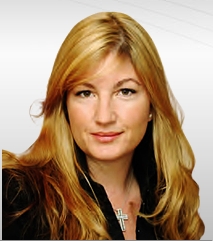 Karren Brady is one of the UK's Leading Business Women and Vice Chairman at West Ham United FC. Karren was formerly the Managing Director of Birmingham City FC for 16 years during a time of great change. She is currently working with Alan Sugar on the next series of the BBC TV Show The Apprentice.
To read more —


Niki Lauda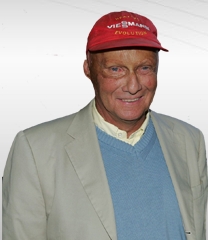 Niki Lauda is probably known as one of the best Formula 1 racing drivers the sport has ever seen. This three-time World Champion survived one of the worst, fiery crashes ever seen in Formula 1 only to walk away from a near-certain 4th title in 1976. His triumphant second career in the mid-1980s with McLaren saw him as the elder statesman of F1 and the tutor of young "Professor" Alain Prost.
To read more —


Nick Fry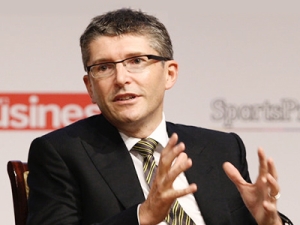 Nick Fry has been CEO of what is now the Mercedes AMG PETRONAS F1 Team since 2005. He has transitioned the team through ownership by British American Tobacco, Honda and a management buy-out and sold the team to Mercedes and the Abu Dhabi sovereign wealth fund in 2010. He recently secured the services of Lewis Hamilton (after 14 years with McLaren), replacing Michael Schumacher to partner Nico Rosberg in the team's pursuit of the 2013 World Championship to add to their 2009 World Constructors' and Drivers' titles.
To read more —

Rock and roll entrepreneurs
Bruce Dickinson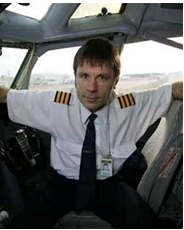 Bruce Dickinson is the lead singer of Iron Maiden, a commercial pilot, business angel, entrepreneur and creative business thinker. Bruce was a pilot and marketing director for Astraeus Airlines which recently went into administration and is now in the process of leading them out of liquidation. In addition Bruce has government funding to create an aircraft maintenance company creating 1500 jobs in Wales.
To read more —


Jonny Quinn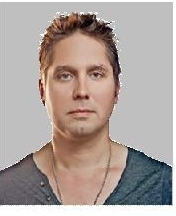 Jonny Quinn is best known as the drummer of the alternative rock band Snow Patrol. His band was nominated for two MTV music awards in 2007 and to date have released six albums that have sold in excess of 13 million copies. Nominated for both Grammy and Brit awards and winning a prestigious Ivor Novello accolade, he has been responsible for several era-defining singles, including Run, Chocolate and Chasing Cars.
To read more —


JB Gill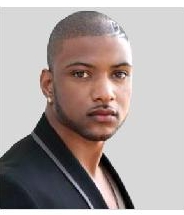 JB Gill is a former member of the boy band JLS. The band successfully auditioned for the fifth series of The X Factor in 2008, going on to finish in second place. JB became an overnight star and the band have clocked up five number one singles, two BRIT awards, two MOBO awards, two best-selling books, and two double platinum selling albums. In December 2013, the band went their separate ways and JB plans to become a deer farmer in Scotland as part of the UK's leading private mentoring organisation
To read more —

Entrepreneurs in the media
Richard Farleigh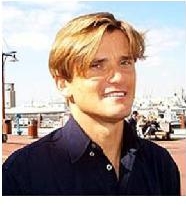 Australian multi-millionaire Richard Farleigh is a full time "business angel" who has possibly invested in more new UK companies than any other British investor. With a penchant for private equity investment in young high growth technology startups, the list of companies he has put his money in reads like the who's who of the UK tech companies. Most recently he can be seen on BBC 2 as one of the Dragons in the highly acclaimed series the Dragon's Den.
To read more —


Hilary Devey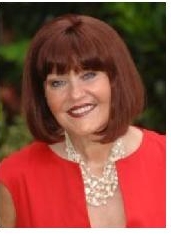 Hilary Devey is the Inspirational Founder, Chief Executive and Chairman of The Pall-Ex Group. Today, as Chief Executive of the UK's No. 1 palletised freight distribution network, Hilary is an inspirational role model for both male and female entrepreneurs. Having started from nothing, she now leads a network which boasts a combined turnover approaching £100m and serves numerous blue chip customers. In 2011, she joined the panel on BBC Two's business programme Dragons Den.
To read more —


James Caan
James Caan is one of the UK's most successful and dynamic entrepreneurs and built up a multi-million pound fortune from Recruitment. He is the CEO and Founder of Hamilton Bradshaw, a private equity firm which specialises in turnarounds and development opportunities in the UK and Europe.
To read more —


Levi Roots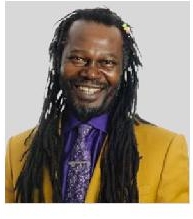 Levi Roots is the creator of 'Reggae Reggae Sauce' and one of the recent success stories from the BBC Entrepreneur programme, Dragon's Den. His late entry into the culinary field came because of commitments to music. Levi was enjoying himself touring around the world, performing with icons such as James Brown, Dennis Brown, Michael Rose and Black Uhuru. He was nominated for a MOBO award in 1998 for his Free Your Mind album.
To read more —

Business angels
Brent Hoberman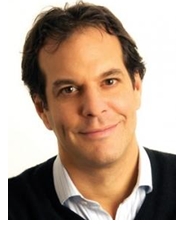 Brent Hoberman co-founded lastminute.com in 1998; three years after he had drafted the initial idea when working as a strategy consultant. Lastminute.com was the UK's highest profile site and is one of Europe's leading ecommerce companies. He was CEO until 2006 and then became the chairman and chief strategic officer of lastminute.com.
To read more —


Brian McBride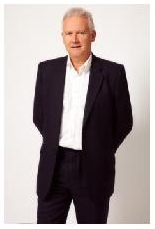 Brian McBride is Chairman of ASOS, the leading on-line fashion retailer, and Wiggle, the on-line cycling retailer. He is also Senior Non Executive Director at AO.com and is Senior Adviser with Scottish Equity Partners. He is a member of the UK Government's Digital Advisory Board, which steers the digital delivery of Government services to citizens, and a member of the Court (Governing Body) of the University of Glasgow.
To read more —

Julie Meyer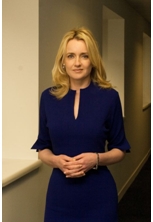 Julie Meyer is one of the leading champions for entrepreneurship in Europe. With over 20 years investment and advisory experience helping start-up businesses, she is the well known founder & CEO of Ariadne Capital, co- founder and Managing Partner of the Ariadne Capital Entrepreneurs Fund, founder of Entrepreneur Country and co-founder of First Tuesday.
To read more —



Nicola Horlick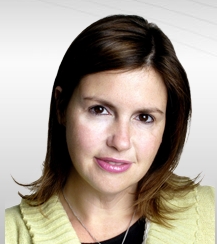 Nicola Horlick is a senior fund manager and the CEO of Bramdean Asset Management LLP. Nicola has worked in the fund management industry for over twenty-five years and has participated in the growth of some of the UK's premier asset management businesses.
To read more —