Mar 17 2017
Follow @CSA_Speakers
Hugely Successful F1 Mogul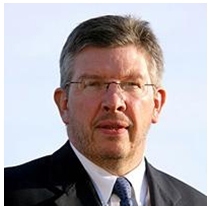 Ross Brawn OBE is perhaps one of the most successful team principals Formula One has ever seen. Ross has worked with the sport's leading teams and overseen some of the sport's most talented drivers.
"Brawn is the most successful technical director in Formula One history"

In detail

Beginning his career in motorsport at March Engineering in 1976, Ross quickly moved up the ranks before being employed by Sir Frank Williams for the newly formed Williams F1 team. He has worked for a number of Formula One teams notably as the technical director of the championship-winning Benetton Formula and Scuderia Ferrari teams. He took a sabbatical from the sport in 2007, but returned to F1 for the 2008 season as Team Principal of Honda F1. He became the owner of the Brawn GP team, which acquired the Honda team in early 2009. Brawn GP was bought out by Mercedes-Benz in November 2009 in a deal reported to be worth £110m.He retired from the sport at the end of 2013.



What he offers you


Ross Brawn is a hugely knowledgeable motorsport speaker with extensive experience of the technical and physical side of the sport,he will intrigue and enlighten guests in any aspect of what makes Formula One so special.


How he presents

Ross had enjoyed one of the most illustrious careers ever seen within F1, making him a highly desirable personality to talk at events as a motorsport speaker.
Comments Off on Ross Brawn