May 24 2017
Follow @CSA_Speakers
Creator of The Embodied Present Process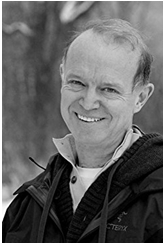 Philip Shepherd is recognized as an international authority on embodiment.He is the creator of The Embodied Present Process (TEPP), a unique method for moving into wholeness that gently discloses and heals divisions we carry within us.
"Bringing clarity to a chaotic world"

In detail

TEPP integrates the hypervigilance of the cranial brain with the deeper intelligence of the body – especially with the second brain in the belly. Philip's work is based on the vision articulated in his celebrated book, 'New Self, New World: Recovering our Senses in the Twenty-first Century'. His personal path to understanding has been shaped by his adventures as a teenager, when he cycled alone through Europe, the Middle East, India and Japan, by his deep commitment to and studies of bodywork, by his experiences as an actor, playing lead roles on stages in London, New York, Chicago and Toronto and also by the burning desire for freedom that has illuminated his entire life.



What he offers you

Philip's conferences help us listen to the world through the body. In his sessions, he provides practical feedback, support and a program of simple exercises designed to the individual needs and growth of the client.


How he presents

Philip brings to his sessions a compassionate understanding of the challenges of our modern life. The approach he takes heals the frantic, restless pace of the intelligence in the head, which tends to run on overdrive, by uniting it with the deep, present and calm intelligence of the body.

Comments Off on Philip Shepherd