Feb 01 2017
Follow @CSA_Speakers
Former Chairman and Managing Director of Bank of Baroda and Dena Bank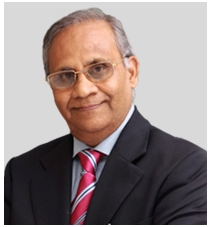 Anil Khandelwal is a leading transformational leader, author and HRD expert. He has recently been appointed by the Government as member ofBanks Board Bureau, which appoints Chairmen and whole time directors in Public Sector banks and is given responsibility to pilot reforms in the Banking sector. He is a senior advisor at KPMG and also Chairman (Designate) of a bank in Mauritius.
"One of the most widely quoted person by the banking community from HR good practice"

In detail

Dr Khandelwal has an excellent academic record. He is B.E. in Chemical Engineering and completed his M.B.A. L.L.B. and Ph.D. in Management. He is one of the rare transformational leaders who successfully transformed a staid Public Sector Bank; Bank of Baroda into a highly vibrant and valuable brand in just three years. For his contributions, DrKhandelwal was accorded many prestigious awards, among them are:Asian Banker LifetimeAchievement Award in Financial Services by Asian Banker, Singapore. Ranked among the best 10marketers of the country by Business Today (Oct 2007);Listed as "100 Most Powerful CEOs in India" by theEconomic Times for 3consecutive years.


What he offers you

As a successful banker, author, leader, motivational trainer and CEO Coach, Dr.Khandelwalshares with audiences worldwide his thoughts and points of view based on his own work in transforming organisations.


How he presents

Dr.Khandelwal is an impact making speaker known for his insightful talks delivered in a story telling mode. He unravels the complex organisational issues and presents a doable program of action.
Comments Off on Anil Khandelwal