Aug 04 2017
Follow @CSA_Speakers
Leadership and Service Industry Expert and Award Winning Author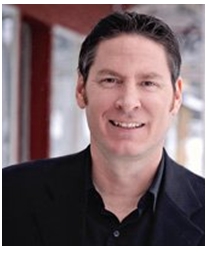 Brandon W Johnson is a leadership and service industry speaker, trainer, and consultant.He has been voted the Nº1 Global Guru of the Hospitality Industry in 2017. In 2015 (#28) and 2016 (#18),he was named a Top 30 Global Guru for the Hospitality Industry.
"Renowned as the Positive Energy Guy"

In detail

Brandon's diverse background in operations and leadership in the restaurant and hospitality industry, non-profits, and higher education has led him to believe strongly that success in business and life is about 2 main things:It's all about Positive Energy. It's all about HEART.He has also been named an "Emerging Leader" by Twin Cities Business Magazine and his book was named"Business Book of the Year" by the Midwest Book Awards. He has more than twenty years of experience in operations and leadership positions in the hospitality industry, non-profits, training organisations, entrepreneurship and higher education. He holds a bachelor's degree in hospitality and tourism and a master's degree in management technology.


What he offers you

Brandon delivers a critical message for business professionals about how to create and develop a winning attitude and culture that creates a place where employees love to work and your guests/customers love to come again, again and again.


How he presents

Brandon's message of positive energy and heart has a lasting positive impact on any organisation and culture. He is engaging, energeticand has an awesome humorous style.
---

Watch a video presentation of Brandon Johnson

---

Topics

Heart of a Leader

Positive Energy.Positive Team.Positive Results

Team Development

Hospitality/Customer Service
---

Publications
2013
Hospitality from the Heart
---
Contact Brandon Johnson for keynote speech:
To book Brandon Johnson call: + 359 888 308180
Send an email
Or fill in the form below:
---