Nov 12 2013
Follow @CSA_Speakers
Marketing & Innovation Expert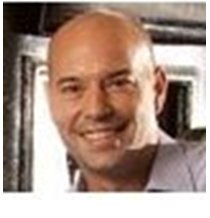 Erik D'Auchamp is Marketing Director of San Miguel in Madrid. He brings an extensive marketing and innovation background to the table having worked with global brands across 5 continents. Erik is a true citizen of the world and is able to connect with many different cultures.
"20th century ideas and ideals applied to the 21st century –
business anything but usual!"

In detail

An alumni from Harvard Business School and Copenhagen Business School, Erik is still on a quest to keep learning and challenge conventional thinking

What he offers you

Erik takes audiences through unconventional ways of helping solve traditional problems, finding inspiration in unimaginable places and applying them to business.

How he presents

Erik engages his audiences using quotes from Gandhi, giving a fresh and unique approach to business challenges.


Continue Reading »
Comments Off