Jan 25 2014
Follow @CSA_Speakers
Consultant & Leading Thinker on Branding & Communication in India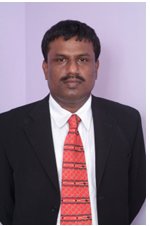 Xavier Prabhu is among the leading thinkers and consultants on branding and communication in India. He sits on the board of Governors of ISB & M, a leading multi-city B-school in India and has been on the Board of Symbiosis Institute of Mass Communication, GICONS and COMMITS among others.
"Xavier Prabhu was chosen by the Leadership Institute, US as an outstanding achiever from India"

In detail

Xavier Prabhu has worn many hats including those of a writer, editor, teacher, trainer, consultant and entrepreneur in a successful career span and has had the opportunity to work with leading CEOs in knowledge sector among others. He founded and headed editorial for almost three years from inception for businessgyan – a business handbook for over 26 months besides freelance writing for one of India's largest IT periodicals. In April 2008 he was one of the entrepreneurs in the branding space chosen by Insead Business School Singapore to interact with its students on a visit to India.


What he offers you

Xavier Prabhu is a regular speaker on various subjects including branding, PR and entrepreneurship and a visiting faculty to many leading educational institutions in India. He combines his deep knowledge of the subject with his role as an entrepreneur over the past 7 years in creating one of India's most promising integrated communication firms.


How he presents

Xavier Prabhu is at his best in an interactive setting where he connects with the audience and takes them through his journey, insights and experience in his experienced and unique style.
Comments Off on Xavier Prabhu