Jul 03 2013
Follow @CSA_Speakers
Expert in Branding, Marketing & Sponsorship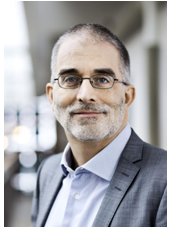 Carsten Buhl is a senior marketing professional, with 18 years of international FMCG marketing and sales experience. He currently serves as a Member of the Supervisory Board of Carlsberg Breweries and as the Senior Manager in charge of executing all UEFA related sponsorships. Previously he was in charge of all sponsorship for the UEFA EURO 2008 and EURO 2012 projects as well as heading the UEFA Cup and Super Cup for 3 editions.
"Building your brand on consumer passion is the unequaled best driver for commercial success"

In detail

Carsten joined Carlsberg Group Companies in 1993 and has since been involved in a variety of projects for the Group. He has worked and lived in Italy, Spain, Portugal, Malaysia, Poland and Switzerland. Carlsberg is among the world's top football sponsors having been involved for more than 20 years with clubs like Liverpool, Arsenal and in tournaments like the EURO Cup, the UEFA Cup and the UEFA Super Cup.

What he offers you

In his presentations he carefully explains to audiences how to drive sales growth by delivering a high quality innovative toolbox of activation opportunities to markets and unprecedented excellence in on-site sponsorship execution.

How he presents

Carsten's speeches are very interactive, he wakes people up, forces interaction, provokes and asks questions – he gives actionable answers and recommendations on the spot. Films and live examples are often part in what he presents.


Continue Reading »
Comments Off