Jan 19 2018
Follow @CSA_Speakers
Founder and CEO of Global Kinetics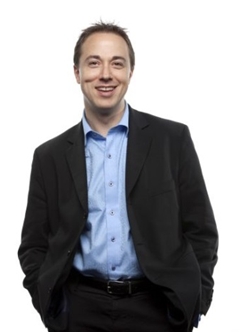 Jeff Wallace is the Founder and President of Global Kinetics Inc., a Bay Area based corporate advisor and market development accelerator partner to early-to-mid stage clients seeking to establish or expand operations within the U.S. marketplace as well as a long-standing enterprise mobility industry veteran.
"An acclaimed expert in Enterprise Mobility oriented to business"

In detail

Jeff is also the President and Co-Founder of HubSV as well asthe Founding Investor of The Batchery. In addition, Jeff is an Entrepreneur in Residence for SKTA Innopartners and a SkyAdvisor at the University of California at Berkeley's startup incubator, SkyDeck. Prior to this, Jeff was a serial entrepreneur having founded several businesses since the mid-1990s. In fact, Jeff was awarded the prestigious BridgeGate 20 Award, recognising him as one of the top 20 business leaders and "difference makers" in Southern California's information technology and new media community. In addition, Jeff serves on the Global Advisory Board for the Enterprise Mobility Exchange and is a mentor and advisor to several Bay Area/Silicon Valley technology accelerators.


What he offers you

Jeff's presentation allows audiences worldwide to take a dive into the fundamental aspects of mobility in order to be at the forefront of new technologies, both personal and in business. He also has great insights on innovation and disruption and how we can think about bringing disruption to our work environment.His presentations very actionable, practical and relevant to their businesses.



How he presents

Preparing each presentation to ideally match the brief, Jeff's lectures are thought provoking, very practical and applicable in the guidance that he offers to his audiences.
---

Topics

The Power of Disruption, Innovation & Teamwork

The Seven Things You Must Do to Succeed with Enterprise Mobility

Want These Three Letters – ROI, Focus on These Two – UX (User Experience)

The Butterfly Effect
---

Contact Jeff Wallace for keynote

speech:
To book Jeff Wallace call: + 359 888
308180
Send an email
Or fill in the form below:
---