Jan 15 2018
Follow @CSA_Speakers
Best-Selling Author and Former Politician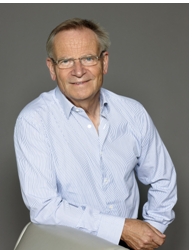 Jeffrey Archer is a former politician, a serving Member of the House of Lords, and a worldwide bestselling writer. Jeffrey has written sixteen novels, six sets of short stories, three plays (all of which have been performed in London's West End), three children's book, two screenplays and a Gospel. He is published in more than 97 countries and 37 languages, and has international sales passing 250 million copies.

Jeffrey Archer is one of the world's most successful storytellers


In detail

Jeffrey ran a successful campaign for Mayor of London for two and a half years, from 1997 and was selected as the official Conservative Party Candidate for London's Mayor in October 1999 by an overwhelming majority; in November that same year, he withdrew his candidacy, having been charged with perjury and conspiracy to pervert the course of justice. He was sentenced to 4 years imprisonment, and was released in July 2003 having served two years.


What he offers you

Jeffrey is able to share his unique knowledge and experiences and inspire a crowd. His talks focus on his life, politics and the elements necessary to write a bestseller.


How he presents

With a wealth of anecdotes Jeffrey's presentations are both entertaining and inspiring making him highly sought-after at events across the country.
---

Watch a video presentation of Jeffrey Archer
---

Topics
Jeffrey Archer – My Life
Dealing with Adversity
Overcoming the Odds
After Dinner
Inspiration and Motivation
---
Publications
2013
Best Kept Secret
A Prisoner of Birth
2012
The Eleventh Commandment
2002
Sons of Fortune
2000
To Cut a Long Story Short
1998
The Eleventh Commandment
1997
Collected Short Stories
---
Contact Jeffrey Archer for keynote speech:
To book Jeffrey Archer call: + 359 888 308180
Send an email
Or fill in the form below:
---