Aug 23 2017
Follow @CSA_Speakers
Award-Winning Journalist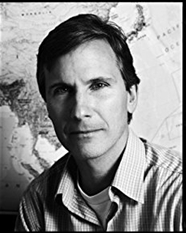 John Pomfret is an award-winning journalist and writer who has divided his time between the US, China, Europe, Africa and the Middle East since the 1980s. He has been a foreign correspondent for fifteen years. He currently is the editor of the Post's Outlook section and is the newspaper's expert on immigration.
"Renowned expert on China and immigration"

In detail

John was one of the first American students to study in China following the Sino-American rapprochement and he has been a correspondent in China for the Associated Press and The Washington Post, from the late 1980s until the early 2000s.He has won numerous journalism awards for his work in China and in Washington. For the past five years, John has devoted himself to the first narrative history of America's relationship with China from the 18th century until the present day. He is the author of the 2006 best-seller, 'Chinese Lessons: Five Classmates and the Story of the New China'. Selected as one of the best books of the year 2006 by The Washington Post, 'Chinese Lessons' won the prestigious Shorenstein Prize for Coverage of Asia in 2007 and was a finalist for the 2007 Kiriyama Prize.


What he offers you

John puts vivid human faces on the complex changes overtaking China. He offers audiences unrivalled familiarity with all aspects of the new China, from its social life and politics to the meteoric emergence of its business community and market economy.


How he presents

John is a relaxed, engaging and articulate speaker. He tailors each presentation to the needs of his audience.
---

Watch a video presentation of John Pomfret

---

Topics

The US and China in the Era of Donald Trump and Xi Jinping

China – The Road Ahead

Constraints to China's Development
---

Publications
2016
The Beautiful Country and the Middle Kingdom
2012
Founders Keepers
2006
Chinese Lessons: Five Classmates and the Story of the New China.
---
Contact John Pomfret for keynote speech:
To book John Pomfret call: + 359 888 308180
Send an email
Or fill in the form below:
---