Aug 09 2017
Follow @CSA_Speakers
SCL Group & Cambridge Analytica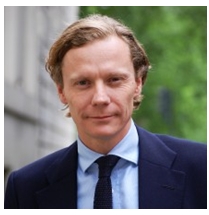 Alexander Nix is the CEO of Cambridge Analytica, the market leader in the provision of data analytics and behavioural communications for political campaigns, issue groups and commercial enterprises. Alexander has been responsible for the company's expansion into global markets.
"25 Geniuses Who Are Creating the Future of Business"Wired

In detail

Alexander Nix was educated at Eton College and Manchester University. He began his career as a financial analyst with Baring Securities in Mexico and thereafter in the UK with Robert Fraser & Partners LLP, a boutique Corporate Finance and tax advisory firm. In 2003 Alexander left finance to join the SCL Group as a Director, where his responsibilities included growing SCL internationally, together with opening new markets for SCL's many behavioural products and services. In 2007 he directed his efforts to developing the elections division, including opening new offices in Washington DC and Delhi and growing the global staff to over 300 employees.


What he offers you

Over the past nine years, Alexander has worked on more than 40 political campaigns in the US,Caribbean, South America, Europe, Africa and Asia. The data science used in political elections is no different from data science and interpretations in the public sector. The difference is how that data is interpreted. What was missed by experienced pollsters in the presidential election is precisely what many companies may be missing when targeting their products for various audiences.


How he presents

Alexander highlights the technical aspects of their targeting strategies, psychographics and how they mesh research on behaviour and psychology with data modelling and analytics to create 'a workable model of persuasion' to effectively reach their target groups.
---

Watch a video presentation of Alexander Nix

---

Topics

Change Management

Business Strategy

Management Consulting

Business Analysis

Strategic Planning

Team Leadership

Business Development

Start-ups

Strategic Communications

Public Relations
---

Contact Alexander Nix for keynote speech:
To book Alexander Nix call: + 359 888 308180
Send an email
Or fill in the form below:
---