May 08 2017
Follow @CSA_Speakers
Biologist, Writer and Broadcaster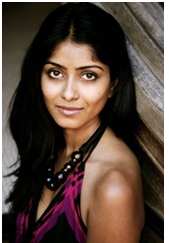 Aarathi Prasad is a science writer and broadcaster, and has presented and written for programmes including Is It Better to Be Mixed Race?, the Health and Biology episodes of Brave New World and the 4thought filmShould We Raise Children in Mixed Marriages?on Channel 4, and The Quest for Virgin Birth on BBC Radio 4.
"A well renowned scientist"

In detail

Aarathi has a PhD in molecular genetics from Imperial College London, and subsequently worked on a Cancer Research UK-funded post-doctoral project using chemical genetics to identify early therapeutic targets in cancers.She was a recipient of the Wellcome Trust Mentoring Award for Emerging Talent, and has been a science advisor to the British Council, the United Kingdom's international organisation for educational opportunities and cultural relations. She has written for publications including the Guardian and Telegraph newspapers, Prospect and Wired magazines, and Euroscientist, and she has judged the Science and Natural History category in the Royal Television Society's Programme Awards.


What she offers you


In her presentations, Aarathi shares her insights on how human beings are in control of their destiny. She wants us to drop our prejudices about sex, sexual difference, reproduction and foetuses and look to a future where anyone, regardless of age or sex, can become pregnant.



How she presents

A breath of fresh air, Aarathi explains hervivid, personal and panoramic journey through the health and beliefs of one fifth of humanity.
---

Watch a video presentation of Aarathi Prasad

---

Topics

Science

Rewriting the Rules of Human Reproduction

The Ultimate Solo Parent of the Future

A Biological and Social Equaliser
---

Publications
2016
In the Bonesetter's Waiting Room
2012
Like a Virgin: The Science of a Sexless Future
---
Contact Aarathi Prasad for keynote speech:
To book Aarathi Prasad call: + 359 888 308180
Send an email
Or fill in the form below:
---