Apr 05 2017
Follow @CSA_Speakers
Political Strategist & Campaigning Consultant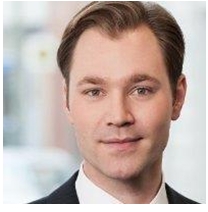 Julius van de Laar is a digital media strategist who advises clients on campaign strategy, positioning and message development, social and digital strategy. He served as President Obama's Youth Vote and Regional GOTV Director during the 2008 and 2012 presidential campaign in Ohio.
"One of the top 40 up-and-coming talents in German politics" Capital magazine

In detail

Julius van de Laar has worked as a campaign and strategy consultant for profit and non-profit organisations.After studying Political Science and Communication in the USA, Julius dedicated two years to serving as a full-time campaigner on Barack Obama's presidential campaign. As Chief of Staff in Ohio, Julius also worked for Barack Obama's second election campaign. Ohio is one of the key swing states – and was ultimately decisive in returning Obama to the White House for a second term as President of the United States. After Obama's election victory, he brought his expertise as an external consultant to the 2009 German Bundestag election campaign. He subsequently held the post of Director and Spokesman of the German section of the campaign organization Avaaz.


What he offers you

Media strategist Julius will share a behind the scenes look into some of the most effective online and social media tactics, presenting case studies and concrete tools that are used today by leading political campaigns. Speaking about innovative campaigning strategies and provide a first-hand account on how campaigns empower millions to become active in the political process by giving a voice to anyone with an internet connection.


How he presents

Julius is an engaging and innovative speaker able to apply his insights and experience to the work of others with wit and passion.
---

Topics

IT & Digital

Innovation

Politics

Globalisation

Trends & Future
---

Contact Julius Van de Laar for keynote speech:

To book Julius Van de Laar call: + 359 888 308180

Send an email
Or fill in the form below:
---