Jan 22 2009
Follow @CSA_Speakers
World leading expert on Branding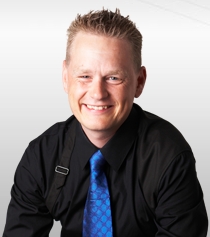 Martin Lindstrom is a world leading expert on branding. He is also one of the most requested Marketing keynote speakers. Since defining ten revolutionary branding rules he has provided brand building advice to a host of international organisations. His latest book 'Buy.ology' looks at how the brain interprets branding. TIME magazine announced that Martin Lindstrom one of the world's 100 most influential people of 2009.
A master on the power of Brands

In detail

Until 2001 he was world-wide Chief Operating Officer for BTLookSmart. He is founder and CEO of ZIVO, Australia/Asia's largest Internet solution company, and co-founder of BBDO Interactive Europe -later renamed Framfab- Europe's largest Internet solution company. He is also a member of several international boards including Wotch, Hitwise and eKit.com. Martin has published a number of books that have focused on Branding notably 'Clicks, Bricks and Brands' and more recently 'Brand Sense', which looks at the correlation of how our 5 senses influence our buying decisions.


What he offers you as a keynote speaker

Martin Lindstrom has been on the speaking circuit for a number of years. A visionary and an educator in the rapidly growing field of on- and off-line branding, he unveils how to use emerging techniques for building strong, international brands. From his latest work, the concept of sensory branding, the untapped branding potential, you will learn how to identify the next generation of brand building as well as the required step by step actions on how to establish a solid sensory branding strategy.


How he presents as a keynote speaker

His high energy and brain power are truly infectious. You will be roused into action by his stimulating presentations. He also delivers consultancy packages, in-house training and 1 to 1 consultancy. He is also part of our

Most Popular keynote speakers list
---
What our clients are saying

"Martin was very professional and gave an excellent performance. Expectations were high, but he exceeded them-Exhibition Organisers "
---

Watch a video presentation of Martin Lindstrom

---
Topics
Marketing in Crisis
Buyology
ROI Branding Why Isn't My Brand Working?
B2B Branding – Ensure Growth through Solid B2B Branding
Step 1-2-3 Branding How to Build a Brand from Scratch
Contextual Branding: When brands turn intelligent
Sensory branding – The Untapped Branding
Branding Asia – Understand the Asian market potential
---
Publications
2008
BUYology
2005
BRANDsense
2003
BRANDchild
2001
Clicks, Bricks & Brands
1999
Brand Building on the Internet
1994
Why Trade Marketing?
---
Contact Martin Lindstrom for keynote speech:
To book Martin Lindstrom speaker call: + 359 888 308180
Send an email
Or fill in the form bellow:
---