Jul 22 2016
Follow @CSA_Speakers
Neuroscientist, Presenter & Consultant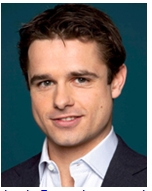 Dr. Jack Lewis is a renowned brain scientist, television presenter, motivational speaker, writer and neuroscience consultant. He has been involved in several television projects including The Tech Show on Discovery Science, a series showcasing the latest developments in science, technology and engineering. Sky One's primetime series Body Language Secrets and a 20-part social psychology series for BBC2 called The People Watchers.
"A leading neuroscientist and business consultant"

In detail

Jack received a First Class B.Sc. degree in Neuroscience from the University of Nottingham and earned his Neurobiology Ph.D. from the University of London. His post-doctoral research at the Max Planck Institute in Tuebingen was published in the renowned Journal of Neuroscience in 2010. Jack provides neuroscience consultancy services to TV, PR, Marketing, Planning and Advertising firms and has designed a Brain Gym in Central London, where he tested the brain power of the public, offering advice on how to improve memory and decision making strategies.


What he offers you

In his presentations Jack brings the latest neuroscience research to the attention of a wide audience in a compelling way. He explains the ways to optimise the brain functionality using memory tricks, techniques for boosting creativity, minimising and harnessing stress. He also promotes science and technology across the world by getting his audiences excited about new scientific breakthroughs.


How he presents

Jack's presentations are customised to each client and his messages are powerful and effective, delivered in an easily understandable and professional style.