Dec 15 2017
Follow @CSA_Speakers
Professor of Influence & Persuasion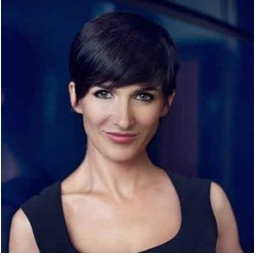 Zoe Chance wants to get inside your head. More specifically, the Yale School of Management Professor wants to help good people and businesses do well in the world. The more we understand what influences decision-making, the more we can make better decisions.
"A brilliant thinker with a passion for educating the brightest minds"

In detail

Prior to joining the Yale faculty, Zoe enjoyed numerous diverse and successful experiences, including marketing a $200 million segment of Barbie, developing an executive education leadership programme at Harvard University, acting on stage and film, and starting a small business.Her 4Ps Framework for Behaviour Change is the foundation for Google's global food guidelines, helping 60,000 people make healthier choices every day. She also collaborates with various industry partners through her work at Yale's Center for Customer Insights. Named to the Thinkers50 2016 Radar list of up-and-coming management thinkers, Zoe is passionate about turning knowledge into practice.


What she offers you

Through the lens of behavioural economics, Zoe studies and teaches persuasion and decision-making, focusing on simple ways to understand how to help others lead richer, healthier, happier lives.


How she presents

Zoe delivers engaging, interactive presentations and workshops to organisations and conferences worldwide.