Sep 23 2016
Follow @CSA_Speakers
Director of Google Ideas & Advisor to the Executive Chairman Google, Inc.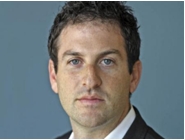 Jared Cohen is the founder and Director of Google Ideas and an advisor to the Executive Chairman at Alphabet, Inc. He is also an Adjunct Senior Fellow at the Council on Foreign Relations and a New York Times bestselling author. Previously he served as a member of the Secretary of State's Policy Planning Staff and as a close advisor to both Condoleezza Rice and Hillary Clinton. He currently serves as a member of the National Counterterrorism Center's Director's Advisory Board and on the board of advisors for several companies.
"Named as one of TIME's "100 most influential people

In detail

Jared has conducted research in Iran, Iraq, Syria, Lebanon, Afghanistan and throughout Africa. As part of his research, he has interviewed members of Al-Qaeda, Hezbollah, the Taliban, Somali pirates and he was one of three members of the first high-level American delegation to North Korea following the ascension to power of Kim Jong Un. The Washington Post and Harvard's Kennedy School of Government named him to their inaugural list of Top American Leaders. Jared is also one of the WEF's Young Global Leaders. He received his BA from Stanford and his MPhil in International Relations from Oxford.


What he offers you

Building on Jared's extensive expertise in international relations, security issues and technology, he helps clients understand how these topics affect today's businesses, economies and markets. Jared helps decision makers to navigate successfully in complex environments.


How he presents

His engaging and powerful message makes Jared Cohen a perfect choice to address audiences around the globe.