May 27 2015
Follow @CSA_Speakers
International Fashion Designer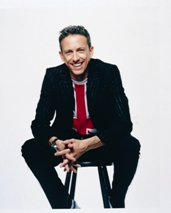 Patrick Cox is one of the UK's most respected and successful fashion designers. Originally concentrating on shoes and accessories he has built up a multi-million pound business and has become one of the world's most influential designers. Drawing upon his experiences Patrick talks candidly about his success and the drive which allowed him to become a very successful designer and businessman. Audiences will be inspired by his story and budding entrepreneurs can learn from his remarkable story.

In detail

Patrick Cox was born in 1963 in Edmonton, Alberta. He moved to Toronto and began to develop connections in the fashion community. After Cox customized a pair of shoes for a Loucas Kleanthous show, Loucas urged him to study footwear design. In September 1983, he moved to London to attend Cordwainers Technical College. He graduated in July 1988 with merit. While at school, he produced footwear for Vivienne Westwood and Body Map. These influential designers and their shows were pivotal to his visibility and future success. In August 1985, Cox set up his own company to design, produce, and wholesale footwear. In 1987 he launched his own private label collection.

What he offers you

In 1993 he launched Patrick Cox Wannabe, a lower priced line of loafers for men and women in materials ranging from patent leather to leopard print. For spring '95, he followed with Wannabe clothing, a diffusion line called PC's, and Patrick Cox bags, filofaxes, and wallets. In September 1991, he opened his first retail shop on Symons Street in London. Four years later, he added a shop in Paris and in 1995, a showroom and concession at the Galleries Lafayette. In addition, Cox opened the first Wannabe shop in 1995 and the Patrick Cox International Headquarters, both on Sloane Street. In January 2003 Patrick was appointed Head of Design at Charles Jourdan.

How he presents

Patrick Cox is an articulate speaker and he offers great insight into the world of design, innovation and brand creation.