Aug 29 2014
Follow @CSA_Speakers
Former Leader of the Liberal Democrat Party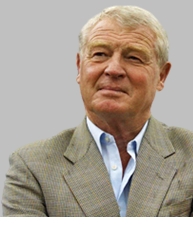 Paddy Ashdown was leader of the Liberal Democrats from 1988 to 1999. After leaving British politics, Paddy Ashdown served as the High Representative and EU Special Representative for Bosnia and Herzegovina from 2002 until 2006. In recognition of his service as High Representative Paddy was awarded the highest diplomatic service honour, the GCMG. Lord Ashdown became a life peer in 2001 and now sits in the House of Lords as a liberal Democrat peer.
"Politics is about putting yourself in a state of grace" Paddy Ashdown


In detail

From 1959 to 1972 he served as a Royal Marines Officer and saw active service as a Commando Officer in Borneo and the Persian Gulf. After leaving the Marines he joined the Foreign Office. He was posted to the British Mission to the United Nations in Geneva where he was responsible for Britain's relations with a number of United Nations' organisations and took part in the negotiation of several international treaties and agreements between 1974 and 1976. In the House of Commons he was spokesman on Trade and Industry and then Education.

What he offers you

An experienced politician and diplomat Lord Ashdown offers audiences a first hand account of his experiences in Bosnia and Herzegovina as well as his insights into the current political landscape in the UK and Europe.

How he presents

An adept speaker, Lord Ashdown is an interesting individual and an articulate communicator, something of an action man who can converse on many topics. His presentations are engaging and thought-provoking.