Apr 24 2015
Follow @CSA_Speakers
Fintech Expert & Serial Tech Entrepreneur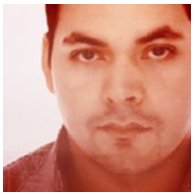 Luis Carranza is a serial entrepreneur and key player in the global tech scene. He is the Founder of Fintech Ltd., a London based innovation consultancy that runs several events, including London's largest Fintech festival, Fintech Week. In 2015 Fintech Ltd. is planning a series of Fintech events to continue to raise awareness of the financial services Technology renaissance. Luis also runs one of London's largest technology / entrepreneur communities and led digital and innovation strategy across some of the best agencies and working on some of the world's best known brands including Mazda, Dyson, FIFA, Adidas, and HSBC among others.
"Luis Carranza has the ability to think outside the box"

In detail

Luis started his work in the financial services sector as a strategist and quickly made a name for himself running innovation days for clients like Western Union. Then he noticed that the Fintech sector was gaining momentum and created London Fintech Week to unite the ecosystem into a community in order to fast track innovation and investment in the sector. Following that he helped launch Innovate Finance, a new trade organisation tasked to champion London's Fintech sector and unite large enterprises with growing Fintech companies. Luis holds a Bachelor of Science degree and a Masters in Brand Management.

What he offers you

Luis has a great business instinct and is a seasoned problem solver with a clear understanding of brands, technology and human behaviour. He delivers strategic thinking to decision makers at the highest level and works alongside creative and technical teams in order to bring promises to life.

How he presents

An entrepreneur at heart, Luis' presentations are creative, innovative and highly inspiring. He is in great demand to speak at prestigious conferences around the globe.