Oct 10 2014
Follow @CSA_Speakers
CEO and Founder of the Digital Workplace Group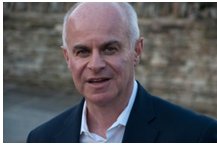 Paul Miller is CEO and Founder of the Digital Workplace Group, described by Oracle as "phenomenon in its industry". He provides visionary yet practical insights into the digital future of work for many leading organisations such as Barclays, Unilever and Ikea and has been at the heart of the work and technology revolution for the last 20 years. He is the author of the best-selling book 'The Digital Workplace: How Technology is Liberating Work'. He has also been featured in the Wall Street Journal and given keynote talks at Microsoft, Google, Adobe and Oxford University on the digital future of work.
"Paul Miller combines his considerable writing skills and vast experience in technology and communications to shape and share a vision of the future in "The Digital Workplace"
Fujitsu


In detail

Paul Miller eloquently describes how the 21st century workplace is being transformed by the digitisation of our work. Collaboration, mobile and real time communication is making it easier for employees to work whenever and wherever. He explains how businesses that embrace the digital workplace are realizing increased employee productivity and a greater ability to attract a new younger demographic and top talent.

What he offers you

His powerful visions and examples from a host of household name companies stimulates intense discussion among leaders and teams on the future shape of work, collaboration and the role of the physical workplaces in a digital world. He makes the digital world of work come to life in a refreshing, inspiring and challenging style.

How he presents

Building on compelling stories from well-known organisations, Paul explains in a powerful and inspiring narrative how every aspect of work is being transformed. He has the ability to make complex issues easy to absorb and has a unique style of interaction provoking lots of conversations among his audience.