Jun 29 2015
Follow @CSA_Speakers
Leadership and Strategy Specialist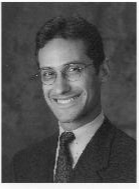 Jorge Rufat-Latre is a director at Gary Hamel's think-tank, focusing on helping clients to create new businesses and industries faster than their competitors. He has participated in culture change programs at a number of Fortune 100 corporations. He works simultaneously both at the organizational team level and on an individual level with tools ranging from large scale interventions to personal coaching sessions. Drawing upon his experiences Jorge offers valuable insight into implementing the best business strategies for a wide range of companies from all fields. His presentations are insightful, educational and highly entertaining.

In detail

Jorge is both an engineer and systems thinker. First with General Electric and then with McDonnell Douglas, Jorge worked at NASA for eight years, and was involved in the shift from mainframes to distributed systems at Mission Control. He led teams in software development projects, designed and developed automated systems for the detection, diagnostic, and repair of spacecraft malfunctions, as well as astronaut training simulations.
Jorge holds a Masters of Science in Management from the Sloan School of Management, Massachusetts Institute of Technology, a Master of Science in Electrical Engineering from the Illinois Institute of Technology, and a BS in Electrical Engineering from the Institut National des Sciences Appliquées de Lyon, France.

What he offers you

He has presented numerous papers at conferences sponsored by the Institute of Electrical and Electronics Engineers and the International System Dynamics Society. Jorge was director of the Center for Computer Research of Montreal (CRIM) and a member of the Franco-Canadian Scientific Research Project Selection Committee. He is a commercial pilot with a multiengine rating, is about to become a flight instructor, and never misses a chance to fly himself around.

How he presents

Jorge is in great demand by decision makers the world over eager to benefit from his considerable expertise, he is able to present in English, Spanish, Portuguese and French.