May 23 2016
Follow @CSA_Speakers
Author, Data Journalist & Information Designer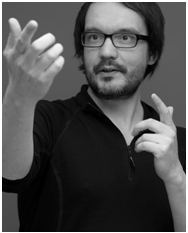 David McCandless is a highly successful author, data-journalist and information designer. His design work has appeared in over 40 publications internationally including The Guardian, Wired and Die Zeit. Recently he has championed the use of infographics and data visualisations to explore new directions for journalism and design and to discover new stories in the seas of data swamping and surrounding us.
"Good design is the best way to navigate information glut — and it may just change the way we see the world."

In detail

He started his career aged 15 writing for cult video games magazines Your Sinclair, Zero and PC Zone. In 2000, he was the editor and writer of seethru.co.uk, the interactive half of the BBC2/World Productions drama series, Attachments. The Guardian called it the "best British webzine". It was one of the first websites to feature something called a 'blog'. His blog and book Information is Beautiful are dedicated to visualising ideas, issues, knowledge and data – all with the minimum of text.


What he offers you

David explains how in an age of high-speed living and information overload, visualised information has incredible potential to help us quickly understand, navigate and find meaning in a complex world. Describing himself as a "data detective", his work these merges data, concepts, visual design and story-telling.


How he presents

With his ability of presenting the most complex issues in an easily digestible format and making them entertaining as well as meaningful, David McCandless is an extremely popular keynote speaker.