Dec 05 2013
Follow @CSA_Speakers
Author of Managing Creative People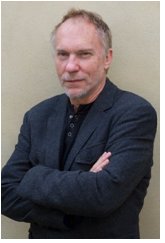 Gordon Torr is the author of "Managing Creative People", his famously controversial critique of brainstorming, corporate groupthink, and the way conventional management practice inadvertently suffocates creativity and innovation. Always provocative, inevitably polarising, his views are described by American advertising guru Dennis Ryan as "…like power-chugging a gallon of emotional caffeine".
"I don't think there's a single industry that wouldn't gain immediate advantage from Gordon's scrupulous and enlightening detective work"
Jeremy Bullmore, WPP

In detail

Born in South Africa, he switched from TV journalism to copywriting, lived and worked in Mexico for three years, with his advertising career culminating as Global Creative Director of JWT in London. He has spoken at creativity conferences from Lagos to Lisbon and from Glasgow to Reykjavik; he has lectured at the London Business School, Brunel and Henley, and is currently consulting with Bilbao's Creativity Centre. He worked extensively in Europe, the US and Latin America with multinationals such as Unilever, Kellogg's, Nestle, Ford, De Beers, Vodafone and Diageo, and with pharmaceuticals giants like Pfizer, Bayer and Abbott.

What he offers you

For companies and organisations who know their continuing success depends on a fresh stream of creative ideas, Gordon will identify the bottlenecks, demolish the unproductive assumptions, and share radical new approaches to creative productivity.

How he presents

Passionate, provocative and iconoclastic, be prepared to have your views on creativity and innovation challenged, questioned and tested to the limit.


Continue Reading »