Dec 11 2017
Follow @CSA_Speakers
Keynote Speaker, Entrepreneur and Magician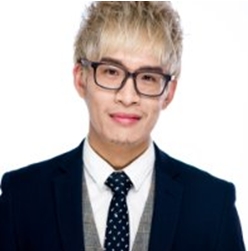 Vinh Giang is a speaker, entrepreneur and magician who believes that the mere fact that we are alive is a miracle. All the serendipitous events that had to have happened in order for us to exist since the beginning of time is just phenomenal! For this reason Vinh genuinely believes that we should do what we love and are passionate about.
"Adversity is your greatest competitive advantage"

In detail

Along his journey as an entrepreneur Vinh has learnt so many lessons that have dramatically changed his life and business.In 2011, Vinh and three of hisbest friends decided to leave their professional careers to pursue a dream: to build a successful online business that teaches magic to over 41,000 students from all over the world. He was awarded South Australian Young Entrepreneur of the Year in 2013.In 2016 his online business has just combined forces with 52Kards which is one of Americas leading online magic schools, after combining both schools together and many years of hard work they now teach just over 500,000 students from all over the world.


What he offers you

Vinh helps to create an unforgettable experience at conferences around the world. The combination of the common threads between the world of business and the world of magic makes Vinh a unique speaker. Magic is his method of delivery and source of passion when he is on stage. He believes in "making the medicine taste good!"



How he presents

Vinh's presentations keep audiences highly engaged as he uses magic as his metaphor when he speaks.