Apr 26 2017
Follow @CSA_Speakers
Director of the National Economic Research Institute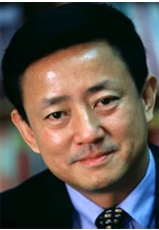 FAN Gang is a Professor of Economics at the Chinese Academy of Social Sciences and Director of the National Economic Research Institute, China Reform Foundation. He is a highly distinguished economist and an advisor to the Chinese Government and he also works with a number of leading international organisations.
Prof. Gang is renowned as one of China's leading experts on Chinese economics


In detail

Prof. Gang is a prolific author and has written over one hundred academic papers on issues connected with the Chinese economy in addition to eight books. Most recently he was invited by Harvard University to be a visiting fellow at the National Bureau of Economic Research



What he offers you

Prof. Gang shares with his audiences his unique insight into China's economy and guides decision makers through the intricate processes involved in successfully expanding into the Chinese Market. He also offers a trenchant account of China's recent performance and an upbeat assessment of its ability to maintain its high growth rate.


How he presents

His invaluable presentations are filled with examples and information from his experience in China and he is in great demand as a keynote speaker at leading economic summits the world over.