Aug 26 2016
Follow @CSA_Speakers
'Expert on Retail Trends and the Future of Retail'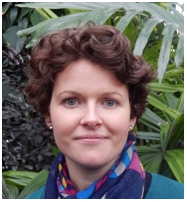 Cate Trotter is the Founder and Head of Trends at Insider Trends, a London- based retail trend consultancy that helps global brands create world-leading and profitable retail spaces. Cate also launched two successful businesses, leading to her being named a Future 100 and Startup 100 entrepreneur. Her entrepreneurial background means she is able to talk from experience in her presentations.
"Cate helps retailers innovate and create world-leading, profitable retail concepts"

In detail

Cate regularly presents to small and large groups, including brands such as Unilever, Chanel, Absolut Vodka, Marks and Spencer, Philips, B&Q, DeLonghi and Lego. She is also used to presenting to senior team members, CEO's, MD's, GM's and Presidents of global companies. Her first-hand experience of the latest trends, her personal connections and experiences have given Cate in-depth understanding of new business strategies. By drawing on these insights in her talks, Cate's presentations are made highly relevant and timely.


What she offers you

Cate pinpoints what is coming next in the world of retail to help clients gain sales, grab headlines and get ahead of their competitors. She specialises in navigating complicated subjects and boiling them down into a handful of powerful takeaways.


How she presents

Cate Trotter is an experienced and engaging speaker who leaves her audiences inspired and energised. Her presentations stand out by making great content and powerful insights.