Apr 23 2014
Follow @CSA_Speakers
Trainer, Motivational Speaker, Hynotherapist, Life Designer and Master Practitioner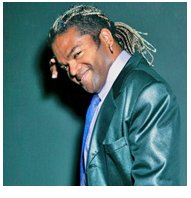 Dave Crane is one of the freshest and highly requested trainers and motivational speakers in the corporate market. Something of a Dubai phenomenon, Dave is one of the best-known entertainers and performers working within the Arabian Gulf region and is the driving force behind the Dubai Rugby Sevens, now the best in the world (120,000 attendance plus the biggest audience watching worldwide for any sevens event).
"My guys were bouncing off the walls with enthusiasm and energy" Wal-Mart Global Procurement

In detail

Dave Crane, who performed his first show in Las Vegas in 2003, received his training from the late Ormond McGill, who was regarded as the undisputed Godfather of hypnosis. He has many credits including having been the Entertainments Director and host at the Dubai Rugby Sevens for eight years, worked with many major names in the music business, famously opened Planet Hollywood Dubai with Bruce Willis, Sylvester Stallone, Patrick Swayze, Cindy Crawford Amitabh Bachchan, and Tia Carrera and hosted the Legends Rock Dubai Tennis Masters Championship and also the Speedcar Series Motor Racing.

What he offers you

Dave is a Dubai based motivational speaker, certified hypnotherapist and NLP Master Practitioner and Life Designer whose work is integrating NLP & hypnotherapy techniques alongside coaching, mentoring and business management to create Life Design. Whether you are looking to create an unbeatable experience to remember, inspire, entertain and impress your guests or brand and embed your client's 'WOW' factor, Dave has what you are searching for. Dave is constantly associated with his audiences' future success, creating a buzz about the potential of self-development and its direct relationship with sales, career and earnings.

How he presents

The charismatic Dave Crane entertains, motivates and energizes his worldwide audiences in his hilarious, immensely powerful and highly popular style. Simply a breath of fresh air.