Jan 28 2015
Follow @CSA_Speakers
Leading Trend Research and Innovation Consultant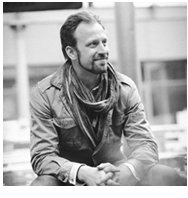 Nick Sohnemann is one of the leading experts in Europe for trends and innovation research. Being a pragmatic problem-solver on the one hand and strategic "business brain" on the other hand, he has supported companies on their way to innovation since 2008. In 2013 he founded the innovation consulting Futurecandy and currently works as director of InnoLab at the Hamburg Media School.
"A leading expert who guides organisations during their innovation processes"

In detail

Nick studied Media Studies at the University of Westminster in London as well as Media Management at the Hamburg Media School. For TrendOne he developed the European and Russian market. At Futurecandy he develops meaningful innovations for businesses around the globe and helps to implement them. In today's globalised world, a new contemporary method helps companies to successfully innovate. The Futurecandy method: Innovation Hacking moves the marketing to the front.

What he offers you

Always on the hunt for state-of-the-art methods and tools for successful innovation, Nick provides next generation global trend research and innovation consultancy. He advises clients on a new approach – the Innovation Hacking method, which focuses on the successful and rapid design and implementation of innovative ideas.

How he presents

Highly inspiring and thought provoking, Nick is in great demand to speak at prestigious conferences around the globe.