Mar 06 2015
Follow @CSA_Speakers
Associate Professor of Mathematics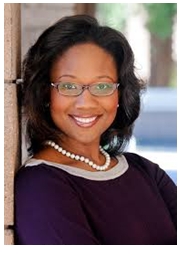 Talithia Williams is an Associate Professor of Mathematics at Harvey Mudd College. Her research focuses on developing dynamic statistical models that emphasize the spatial and temporal structure of data with environmental applications. Dr. Williams discovered that by listening to her body -temperature, blood pressure, heart rate – all are forms of data that can help us understand our bodies and recognize when something is going wrong, enabling our doctors to better diagnose us.
"Renowned Statistician"

In detail

Dr. Williams joined the Harvey Mudd College faculty in 2008 after receiving her B.S. in Mathematics from Spelman College, her M.A. in Mathematics from Howard University, and her Ph.D. in Statistics from Rice University. Her professional experiences include research appointments at the Jet Propulsion Laboratory (JPL), the National Security Agency (NSA), and NASA. She has been recognised for the development of a cataract model used to predict the cataract surgical rate for developing countries in Africa.

What she offers you

Dr. Williams' talk will explore how each of us can begin to collect data about ourselves that can provide insight into our personal health. She will also examine the applications of statistics and give examples of where statistics can be successfully used.

How she presents

Dr. Williams' high content tailored presentations are always well received. Her messages are concise and informative, delivered in her personal, yet highly professional style.