Jun 01 2017
Follow @CSA_Speakers
Award-winning Futurist, Europe's Top 30 Women in Digital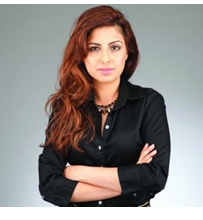 Shivvy Jervis has been voted as one of the 'most creative thinkers in tech' and a thought leader 'making digital Britain tick'. Shivvyis a futurist and video series creator uncovering ground breaking advances that affect us all.
"Shivvy is the winner of Britain's Asian Women of Achievement Award"

In detail

Shivvy is particularly known for her work as the creator and host of a long-running online video series Digital Futures that has tracked up over 10 million views to date. In it, she curates fast-paced dialogue on the impact of emerging technologies with industry heavyweights and new founders alike.Shivvy champions the notion of 'tech-for-good' and purpose-driven innovation, the sheer power of the digital and tech arena to drive meaningful and sustainable impact. As a former business journalist, she has a sharp sense for not only what is newsworthy, but critically what will make headlines in the future.


What she offers you

Shivvy immerses herself in future technologies, the digital economy and on-line trends, making sense of these for both corporations and consumers. Shivvy demystifies some of the concepts that will radically reshape sectors, industries and ultimately our day-to-day lives


How she presents

Professional and truly powerful, this award winning speaker has many high profile credits and is an ideal choice whether speaking, or facilitating events.