Dec 23 2015
Follow @CSA_Speakers
Privacy Economist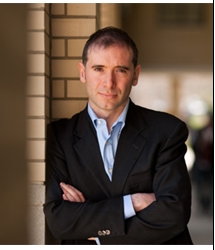 Alessandro Acquisti is a Professor of Information Technology and Public Policy at the Heinz College, Carnegie Mellon University (CMU) and an Andrew Carnegie Fellow (inaugural class). He is the Director of the Peex (Privacy Economics Experiments) lab at CMU and the co-director of CMU CBDR (Center for Behavioral and Decision Research). He investigates the economics of privacy. His studies have spearheaded the investigation of privacy and disclosure behavior in online social networks, and the application of behavioral economics to the study of privacy and information security decision making.
"A pioneer in the emerging field of the behavioral economics of privacy in social networks"

In detail

Alessandro's studies have been published in journals across several disciplines, as well as edited books, conference proceedings, and numerous keynotes. Alessandro has been the recipient of the PET Award for Outstanding Research in Privacy Enhancing Technologies, the IBM Best Academic Privacy Faculty Award, the Heinz College School of Information's Teaching Excellence Award, and multiple Best Paper awards. Alessandro holds a PhD from UC Berkeley, and Master degrees from UC Berkeley, the London School of Economics, and Trinity College Dublin.


What he offers you

The line between public and private has blurred in the past decade, both online and in real life. In his presentations Alessandro Acquisti explains what this means and why it matters. He shares details of recent and ongoing research, including a project that shows how easy it is to match a photograph of a stranger with their sensitive personal information.


How he presents

In his thought-provoking, slightly chilling talk, Alessandro engages his audiences as he explores new landscapes of research.
Comments Off on Alessandro Acquisti