Aug 07 2013
Follow @CSA_Speakers
Leading Business Presenter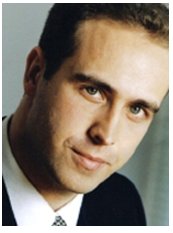 Juan Señor is one of Europe's leading business presenters as well as an established independent producer and director. Until recently he was a presenter and senior London correspondent for International Herald Tribune Television. He has field-produced, directed and presented programmes from Egypt, Kazakhstan, China and Mongolia.
"A leading business presenter"

In detail

Before that he was a presenter for CNBC Europe in London where he presented Europe Today, Market Watch and the Squawk Box. Mr. Senor has also worked as a presenter for Wall Street Journal TV/EBN. Media Report which he presented at EBN was voted Europe's Best Business Programme by a poll of viewers in 1998. From 1990 to 1995 Mr. Senor was a foreign affairs and defence reporter for the prestigious American PBS programme: The MacNeil-Lehrer NewsHour. While at the NewsHour his exclusive interviews with Yasser Arafat and the late Yitzhak Rabin received an EMMY nomination. He has also won numerous journalism awards – including prizes by the German Marshall Fund and Georgetown's Institute of Political Journalism.

What he offers you

Juan's wide-ranging international experience and informed opinions, combined with his engaging style have made him a sought after speaker, moderator and interviewer. Juan works closely with his clients to ensure that their conferences and meetings will be energizing and informative.

How he presents

Juan is a consummate professional with wide-ranging international experience, informed opinion of globalisation combined with his expertise in interviewing key business and political leaders.


Continue Reading »
Comments Off on Juan Señor