Oct 16 2015
Follow @CSA_Speakers
Former Executive Board Member of the European Central Bank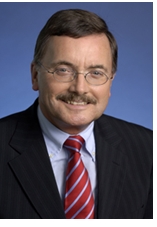 Prof. Jürgen Stark is a renowned German economist. From 2006 until 2011 he was an Executive Board member of the European Central Bank (ECB). In 2005 he was appointed Honorary Professor at the University Tübingen and is an international advisor to the global economy and global financial and monetary issues.
"An outspoken expert on global economic, financial and monetary issues"

In detail

Before joining the ECB, Prof. Stark was Vice President of the Deutsche Bundesbank being responsible for European and International Affairs. Prior to this he served as State Secretary at the German Federal Ministry of Finance. In addition, he was Personal Representative of the Federal Chancellor in the preparation of G7/G8 Economic Summits and held various positions at the Ministry of Finance, the Federal Chancellery and the Federal Ministry of Economics dealing with national and international monetary and financial issues. He studied economics at the universities of Hohenheim and Tübingen and gained a doctorate in economics.


What he offers you

In his presentations Prof. Stark gives valuable insights into the current economic and financial situation, particularly in the Euro area. His comments are of great interest for decision makers from all fields.


How he presents

His enlightening remarks and his extensive experience make Prof. Stark a sought after speaker at prestigious national and international conferences.
Comments Off on Jürgen Stark