Apr 12 2013
Follow @CSA_Speakers
Renowned Financial Analyst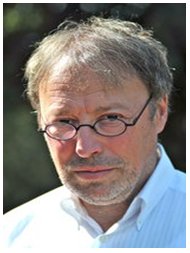 Charles Nenner is one of the world's foremost financial cycle and technical analysts. He is founder and CEO of the Charles Nenner Research Center, an Amsterdam based investor and advisory service and has been the talk of Wall Street since accurately predicting some of the biggest moves in the Markets over the past few years.
"At times like these, Charles helps to use forecasting techniques that help you to look around corners…" Wall Street Journal

In detail

Prior to starting his own company, Charles served at Goldman Sachs for over a decade in New York and London as head of a fixed income trading group. He also worked as head of trading research at Rabobank Intl. as well as a financial consultant with Merrill Lynch. He initiated a system of pattern forecasting and securities analysis and developed a computer program which takes many indicators into account, including Mr. Nenner's use of proprietary cycle analysis. He graduated from Maimonides College Amsterdam and from the University of Amsterdam Medical College, where he earned his medical degree in 1984.

What he offers you

In his presentations Charles Nenner provides independent global market research to business leaders from a wide range including hedge funds, family offices, brokers and individual investors all over the world. He helps to forecast future trends and guides companies and individuals to manage risk and to invest.

How he presents

Charles Nenner is highly sought after at conferences worldwide for his accurate commentary on the markets.


Continue Reading »
Comments Off