Dec 04 2015
Follow @CSA_Speakers
Former Managing Director of the World Economic Forum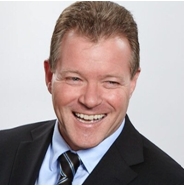 Frederic Sicre is a Partner at Abraaj Capital and has over 19 years of experience in global issues, regional development agendas and community building. Prior to joining Abraaj Capital, he spent 16 years as Managing Director and Member of the Executive Board at the World Economic Forum where he first established the Forum's activities in Africa and the Middle East. Mr. Sicre was made responsible for the Center for Regional Strategies, with a particular focus on global growth markets and the Annual Meeting in Davos.
"Mr. Sicre drives business development at Abraaj,"

In detail

Mr. Sicre holds an MBA from IMD, Switzerland, a Bachelor of Arts and Sciences from Villanova University, Philadelphia and is a fellow of Stanford University. In 2003, he was responsible for the Extraordinary Annual Meeting in Jordan following the Iraqi conflict. He has initiated dialogue and reconciliation initiatives during South Africa's transition to democracy and between Palestinians and Israelis. Mr. Sicre oversaw the creation of the Arab Business Council and is editor of South Africa at Ten, a book celebrating the ten years of democracy in the country. Mr. Sicre is the Chairman of the Mustaqbali Foundation and serves on the board of Dubai Cares.


What he offers you

With a wealth of experience both in global security issues and emerging markets, Frederic Sicre offers audiences invaluable insights into the volatile world of international investing. In his presentations he also explains how sound Corporate Social Responsibility strategies can be used to develop a sense of owning and community in modern organisations.


How he presents

An experienced conference speaker at leading events around the world his well-prepared presentations are highly thought-provoking and engaging.
Comments Off on Frederic Sicre