Jun 09 2015
Follow @CSA_Speakers
Entrepreneur & CEO of Love Home Swap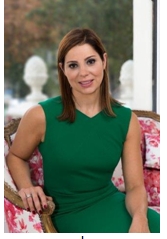 Debbie Wosskow is an entrepreneur, investor and sharing economy expert. CEO of leading peer-to-peer travel club, Love Home Swap, Debbie is also the founder of the influential Collaborative Consumption Europe networkand led the UK government's recent review of the Sharing Economy.
"A serial entrepreneur"

In detail

A former management consultant, Debbie launched her first business, marketing and communications consultancy Mantra, at the age of just 25. Building Mantra over a decade, Debbie sold to the Loewy Group. In addition to her role as CEO of Love Home Swap, Debbie is an active angel investor and sits on a number of advisory boards, as well as being a trustee of Hampstead Theatre. Debbie is a regular commentator on travel, collaborative consumption and entrepreneurship on TV and in print. She graduated with an MA in Philosophy and Theology from New College, Oxford University.


What she offers you

Debbie shares with her audiences her research on the social and economic potential of the sharing economy (including property sharing, time and skill sharing, shared transport and personal items) and offers recommendations on how this potential can be reached. She also looks into the risks to consumers, or established businesses outside the sharing economy.


How she presents

Debbie Wosskow is a charming, professional speaker whose presentations are interactive, entertaining and highly informative.
Comments Off on Debbie Wosskow