Nov 19 2014
Follow @CSA_Speakers
Nobel Laureate in Economic Sciences 2013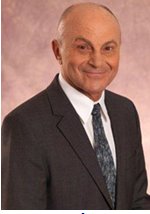 Eugene F. Fama was the 2013 Nobel laureate in Economic Sciences. He is widely recognized as the "father of modern finance" and his research is well known in both the academic and investment communities. He is chairman of the Center for Research in Security Prices at Chicago Booth, which was founded 40 years ago to create the finest tools for tracking, measuring, and analyzing securities data. He is also an advisory editor of the Journal of Financial Economics. A prolific author, Fama has written two books and published more than 100 articles in academic journals.
"Fama is among the most cited researchers in economics"

In detail

Fama earned a bachelor's degree from Tufts University, followed by an MBA and PhD from the University of Chicago. He joined the GSB faculty in 1963. He was the first elected fellow of the American Finance Association in 2001, a fellow of the Econometric Society and the American Academy of Arts and Sciences. He received the DB Prize in Financial Economics (2005), the Morgan Stanley American Finance Association Award for Excellence in Finance (2007), and the Onassis Prize in Finance (2009).


What he offers you

Strongly identified with research on markets, particularly the efficient markets hypothesis, Eugene F. Fama focuses much of his research on the relation between risk and expected return and its implications for portfolio management. His work has transformed the way finance is viewed and conducted.


How he presents

His outstanding expertise in international finance markets make Eugene F. Fama a sought-after commentator at prestigious conferences around the globe.
Comments Off on Eugene F. Fama