Oct 07 2015
Follow @CSA_Speakers
Leading Behavioural Economist & Author of 'Predictably Irrational'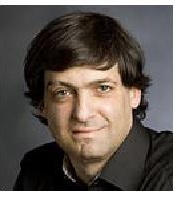 Prof. Dan Ariely is a leading behavioural economist, currently the James B. Duke Professor of Behavioral Economics at Duke University where he holds appointments at the Fuqua School of Business, the Center for Cognitive Neuroscience, and the department of Economics. Dan is also a visiting professor at MIT's Program in Media Arts and Sciences, a founding member of the Center for Advanced Hindsight, a fellow at Diamond Management and Technology Consultants, and of the Society for Judgment and Decision Making.
Prof. Ariely was included in the '10 new gurus you should know' list in Fortune magazine

In detail

Dan Ariely received a PhD in marketing from Duke University, a PhD and MA in cognitive psychology from the University of North Carolina at Chapel Hill, and a BA in psychology from Tel Aviv University. He is the director of the Center for Advanced Hindsight and the eRationality Research Group. He is the author of the New York Times Best Seller 'Predictably Irrational: The Hidden Forces That Shape Our Decisions', and co-author of 'The Joy of Experimental Psychology'. He has also written numerous papers for academic journals.


What he offers you

A behavioural economist, Ariely's research has shown that we all succumb to irrationality in situations where rational thought is expected. Prof Ariely explains why it's time for businesses to change focus and align their choices with how customers really want to buy. He highlights the importance of understanding why human behaviour is the hunting ground for insight and innovation and reveals the building blocks that construct a rational strategy to effectively address sometimes irrational behaviour.


How he presents

As a speaker, Dan Ariely has a natural and unique talent for turning his research into vignettes that are fun, relevant and engaging, and for delivering the results in a genuinely charming, original and often comical way. Few heavy thinkers are as funny or as engaging as Dan Ariely is.
Comments Off on Dan Ariely