Mar 04 2015
Follow @CSA_Speakers
Renowned Economist and Expert on Shared Economy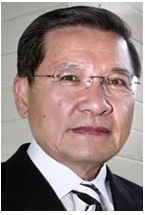 Dr. Sung Wong Sohn is recognised as one of the most accurate global economic forecasters. He is Vice Chairman of the multinational retailer Forever 21 and a California State University Professor of Economics and Finance. He serves on the boards of numerous corporations. The Wall Street Journal named him The Most Accurate Economist in the United States – one of the most prestigious honors in economics profession.
"One of the best economic forecasters"
The Wall Street Journal


In detail

Educated at the University of Pittsburgh and Harvard Business School, Dr. Sohn was a senior economist on the President's Council of Economic Advisors in The White House. He was responsible for economic and legislative matters pertaining to The Federal Reserve and financial markets. In 2002, he was named to the Time Magazine's Board of Economists. Dr. Sohn has also been a tenured college professor in Pennsylvania State University System. Over the last years, he has been named one of the best and most accurate economic forecasters.



What he offers you

In his presentations Dr. Sohn shares insightful perspectives and competent advice on the international economy and global financial issues. He particularly focuses on the topic of collaborative or shared economy being one of the keys to achieve economic growth through more efficient utilisation of existing resources.


How he presents

His high content presentations and excellent rhetoric skills make Dr. Sung Won Sohn a highly sought-after speaker at prestigious conferences around the globe.
Comments Off on Dr. Sung Wong Sohn