Sep 30 2013
Follow @CSA_Speakers
Professor of London School of Economics and Chief Economist at Citigroup and Global Finance Speaker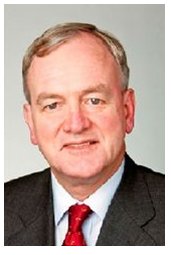 Willem Buiter is Chief Economist of Citigroup since 2010. He works as a senior adviser on global economic issues, as well as leading the investment research team in the creation of world-class economic analysis. Professor Buiter holds the Chair in European Political Economy in the European Institute, London School of Economics and Political Science. He has held a number of other academic appointments and prestigious positions, including Chief Economist and Special Advisor to the President of the European Bank for Reconstruction and Development and membership on the Bank of England's Monetary Policy Committee.
"An internationally recognised authority on global finance and economic policy"

In detail

Willem is one of Foreign Policy's 2012 and 2009 Top 100 Global Thinkers. He has won numerous awards and received the CBE (Commander of the British Empire) for his 'services to economics'. He writes a blog (Willem Buiter's Maverecon) sponsored by the Financial Times of London and is a regular contributor to Martin Wolf's FT Economic Forum. He has written six books on international macro-economics and countless articles in the profes¬sional journals and in non-technical publications for a wider public.

What he offers you

Willem Buiter offers audiences extraordinary depth of experience and insight into a broad range of macroeconomic issues, such as break-up risk, sovereign debt restructuring, bank creditor bail-ins, debt mutualisation, austerity and growth in the euro zone.

How he presents

Willem has a wonderful wit and an engaging style which coupled with an incisive understanding and enlightened capacity to explain and discuss global issues has contributed to his high popularity and reputation.


Continue Reading »
Comments Off on Willem Buiter