Aug 17 2012
Follow @CSA_Speakers
Director of Urban Projects of the City of Barcelona and Architects speaker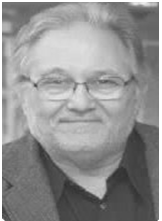 Josep Anton Acebillo is one of the most renowned Spanish architects. He was in charge of leading the main infrastructures projects for the 1992 Olympic Games in Barcelona and for some of the most important changes of Barcelona's infrastructure. Under his leadership Barcelona gained worldwide recognition for its positioning in the international architecture scene. For his contribution to Barcelona's transformation he has received the Honorific Medal of the City of Barcelona and the RIBA awards with the Royal Gold Medal for Architecture, amongst others.

"Josep Anton Acebillo is a foremost expert on urban transformation"

In detail
In 1993 he founded Barcelona Regional, an agency for the strategic development of urban projects and infrastructure where he continues to be the CEO. In 2007 he founded the independent Switzerland based studio Architecture Urban Systems. Acebillo is currently a Professor at the Accademia di Architettura di Mendrisio in which he was Faculty Dean between 2003 and 2007 and where he heads the Institute for the Contemporary Urban Project since 2004. Prior to his he taught at several architecture schools, such as the Faculty of Yale, the Harvard Graduate School of Design, the Architecture School of the National University of Singapore and the International Architecture and Urban Design Laboratory.
What he offers you
Josep Anton Acebillo offers great insights into the transformation of one of the most visited cities in the world. He advises organisations and governments around the world on their urban transformation endeavours and assists them in finding the most appropriate strategies.
How he presents
His engaging and insightful presentations make Josep Anton Acebillo a sought after speaker at prestigious events worldwide.
---
Topics
The Transformation of Barcelona
Urban Design and Transformation
Architecture
Download speaker's profile in .pdf
---
Contact Josep Anton Acebillo for keynote speech:
To book Josep Anton Acebillo call: + 359 888 308180
Send an email
Or fill in the form bellow:
---
Comments Off