Aug 08 2012
Follow @CSA_Speakers
Architect & Sustainable Design Expert and Architects speaker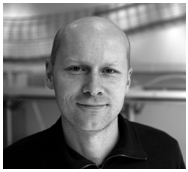 Michael Pawlyn was part of the core team of architects who worked on the design of The Eden Project. In 2006 Michael was appointed to represent Grimshaw as a Founder Member of the UK Green Building Council and in 2007 was elected as a committee member of 'The Edge', a think-tank dedicated to addressing important political, social and professional issues.
"Michael is one of the most passionate advocates of sustainable architecture"
Sir Michael Grimshaw

In detail
In 1999 he was one of five winners in 'A Car-free London'. In September 2003 he joined an intensive course in nature-inspired design at Schumacher College. He has lectured widely on the subject of sustainable design in the UK and abroad and has delivered a talk at the Royal Society of Arts. He has also delivered a talk at Google's annual 'Zeitgeist' conference and at the Royal Geographical Society's annual conference 'Sustainability and Quality of Life'.
What he offers you
Michael offers audiences the benefit of his considerable expertise and shows organisations ways in which they can balance economic growth and help to maintain a healthy environment.
How he presents
A charismatic and engaging speaker, Michael's presentations are immaculately prepared and filled with far-reaching insights.
---

Watch a video presentation of Michael Pawlyn

---
Topics
Architecture
Biomimicry – Using Nature's Ideas to Solve Human Problems
Innovation and Creativity
Sustainability and Climate Change
Corporate Social Responsibility
Download speaker's profile in .pdf
---
Contact Michael Pawlyn for keynote speech:
To book Michael Pawlyn call: + 359 888 308180
Send an email
Or fill in the form bellow:
---
Comments Off