Mar 22 2010
Follow @CSA_Speakers
American Novelist, Author of New York Times Bestsellers Committed & Eat, Pray, Love and Spiritual speaker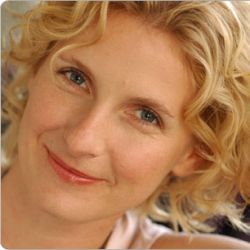 Elizabeth Gilbert is most famous for her book 'Eat, Pray, Love', the story of the year she spent travelling around the world in search of personal restoration after a difficult divorce. The result is a book which has exploded in popularity with women across the planet. She was a staff writer for five years at GQ, where her stories earned her three National Magazine Award nominations. She has also written for such varied publications as The New York Times Magazine (Yoga Y'all!), Allure, Real Simple and Travel and Leisure. She has been a contributor to the public radio show This American Life. Her editor calls her the "Queen of Quirk".
One of Time magazine's 100 Most Influential People in the World, 2008

In detail
After graduating from New York University, Elizabeth Gilbert used money earned at a Philadelphia diner to travel. Coming from an educated, ascetic rural Connecticut upbringing, she came to her writing career with fearless reporting skills, an abiding appreciation for working-class values with an attendant scepticism of politically correct liberalism. Much of her writing has been optioned by Hollywood for potential films; one GQ story, a memoir about Gilbert's career as a bartender in a lowdown East Village dive ("The Muse of the Coyote Ugly Saloon") became the basis for the Disney movie Coyote Ugly.
What she offers you
Brilliant and personal, rich in spiritual insight, filled with sorrow and a great sense of humour, Elizabeth Gilbert is everything you would love in a tour guide, of magical places she has travelled to both deep inside and across the oceans: she's wise, jaunty, human, ethereal, hilarious, heartbreaking, and pays great attention to the things that really matter. She muses on the impossible things we expect from artists and geniuses – and shares the radical idea that, instead of the rare person "being" a genius, all of us "have" a genius.
How she presents
Expansive, exploratory, playful, bright and armed with a comic's sense of timing, Elizabeth Gilbert has an awful lot of humour and charm. She also talks the way she writes – with intelligence, wit and not just a shade of the performer behind her expressive and insightful presentations. She delivers funny, personal and surprisingly moving talks.
---
Watch video presentation of Elizabeth Gilbert

---
Topics
Nurturing Creativity
Journalism
Literature
Memoirs
Spirituality
Travel and Culture
---
Publications
2010
Committed: A Meditation on Marriage
2006
Eat, Pray, Love
Published in over 30 languages with over 5.7 million copies sold , Eat, Pray, Love and a movie version in the making, starring Julia Roberts, is embraced as warmly by critics as by readers.
2000
Stern Men
1998
Pilgrims
---
Contact Elizabeth Gilbert for keynote speech:
To book Elizabeth Gilbert call: + 359 888 308180
Send an email
Or fill in the form below:
---
Comments Off