Sep 30 2009
Follow @CSA_Speakers
Author and Inspirational Workplace Guru and Company Culture speaker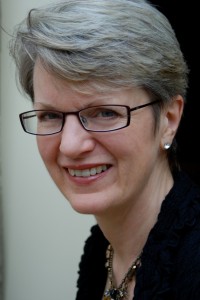 Judith Leary-Joyce is a best-selling author and a regular presenter at conferences on the subjects of Great Company Culture, Employer of Choice; Inspirational Managers and the Psychology of Success. Her passion for excellence makes her an exciting speaker who uses stories and examples to help people understand and buy in to the concepts. Her fascination with helping companies become employers of choice began when she worked on the 2002 '100 Best Companies to Work For' list for the UK Sunday Times.

"Behind every excited and dedicated employee, you find an inspirational manager"

In detail
Prior to founding GCC in 2002, Judith worked for 20 years as a psychotherapist, while founding and leading a psychotherapy training centre in London. She then moved into the business arena and spent 10 years as a consultant in leadership and management development, working with global companies. She has facilitated and coached a wide range of senior leaders in a variety of business settings. She is known for providing strong, rigorous support that includes giving tough messages. Using her experience of psychology she is able to do this in a way that maintains self-esteem and allows the person to move forward in a positive way.
What she offers you
A motivational speaker, Judith can speak about the opportunities provided by the present recession, particularly in the area of Employer of Choice. A positive company culture and motivated employees will make the difference between success and failure in challenging economic conditions. Judith will help companies see how they can create a culture that invites opportunity and embraces the change in a positive and highly productive way.
How she presents
Judith is an engaging and accessible speaker, who can help you and your audience understand what it takes to become an Employer of Choice, including the business benefits this brings; the value of Inspirational Managers and the support they provide in tough times, plus how to manage and retain your high achievers. She is also part of our Top Women keynote speakers.
---

Watch a video presentation of Judith Leary-Joyce
---
Topics
Great Company Culture
Becoming an Employer of Choice
The Psychology of Success
Retaining your Talented People
The Role of Inspirational Managers
---
Publications
June 2009
The Psychology of Success
2007
Inspirational Manager
2004
Becoming and Employer of Choice
Download speaker's profile in .pdf
---
Contact Judith Leary-Joyce for keynote speech:
To book Judith Leary-Joyce call: + 359 888 308180
Send an email
Or fill in the form below:
---
Comments Off