Dec 26 2013
Follow @CSA_Speakers
IT-Visionary, Co-founder and CEO of Udacity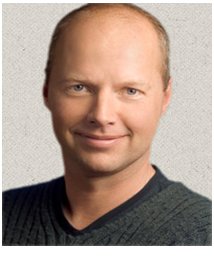 Sebastian Thrun is a celebrated IT-Visionary, researcher and entrepreneur. He is Co-Founder and CEO of the online education startup Udacity, a Google Fellow and a Research Professor at Stanford University working through robotics to change the way we understand the world. At Google he founded Google X where he oversaw the development of self-driving cars and the Google Glass.
"One of the 50 smartest people in tech" Fortune Magazine


In detail

Sebastian has published over 370 scientific papers and 11 books. He is a member of the National Academy of Engineering in the US and the Deutsche Akademie der Naturforscher Leopoldina. He led the development of the robotic vehicle Stanley which won the 2005 DARPA Grand Challenge, organised by the US Government. Wired Magazine awarded one of his robots the Best Robot Ever, Popular Science included him into their Brilliant Ten and Forbes magazine in their annual Egang. In 2011 he received the Max-Planck-Research Award and the inaugural AAAI Ed Feigenbaum Prize

What he offers you

An outstanding visionary, Sebastian Thrun gives fascinating insights into the world of technology and the way we work and live.

How he presents

Sebastian tailors each presentation to precisely fit each event and his engaging speeches make him a sought-after speaker at conferences around the globe.


Continue Reading »
Comments Off