Apr 17 2017
Follow @CSA_Speakers
Steven Roth Professor of Management; Faculty Director, Tuck Center for Leadership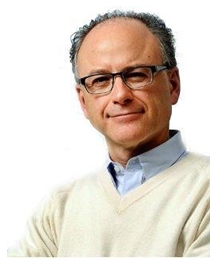 Sydney Finkelstein is the Steven Roth Professor of Management and Director of the Center for Leadership at the Tuck School of Business at Dartmouth College, where he teaches courses on Leadership and Strategy. He is also the Faculty Director of the flagship Tuck Executive Program.
"One of the world's top ranking management gurus"

In detail

Professor Finkelstein is a Consultant and Speaker to senior executives around the globe, as well as an Executive Coach, focusing on leadership, talent development, corporate governance, learning from mistakes, and strategies for growth. He is a Fellow of the Academy of Management and listed on the "Thinkers 50", the world's most prestigious ranking of leadership gurus. He has been featured in the FinancialTimes, the Wall Street Journal, the Washington Post, Harvard Business Review, Business Week, the London Times, Toronto Globe and Mail, Inc, Fast Company, and CNBC, and is a regular columnist for the BBC.


What he offers you

Professor Finkelstein is a recognised thought leader on leadership, strategy, and corporate governance, and is listed in the "World's Top 25 Leadership Gurus." He regularly consults with firms on strategy and leadership.


How he presents

Professor Finkelstein tailors each presentation to the needs of his audience.
---

Watch a video presentation of Sydney Finkelstein

---

Topics

SUPERBOSSES: How Exceptional Leaders Master the Flow of Talent

Why Talent Retention Can Kill You

A New Model of Leadership: Masters and Apprentices

The Secret to Unleashing Innovation
---

Publications
2016
Superbosses: How Exceptional Leaders Master the Flow of Talent
2009
Think Again: Why Good Leaders Make Bad Decisions and How to Keep it From Happening to You (with Jo Whitehead)
2008
Strategic Leadership: Theory and Research on Executives, Top Management Teams, and Boards (Strategic Management)
2006
Breakout Strategy: Meeting the Challenge of Double-Digit Growth (with Charles Harvey)
2004
Why Smart Executives Fail: And What You Can Learn from Their Mistakes
---
Contact Sydney Finkelstein for keynote speech:
To book Sydney Finkelstein call: + 359 888 308180
Send an email
Or fill in the form below:
---