Oct 15 2012
Follow @CSA_Speakers
Innovator in Banking IT, Creativity and Innovation Expert and Management speaker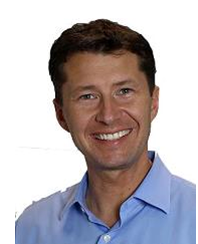 Frank Schwab is an innovator in Banking IT and is the founder of Imacor. Imacor develops forward-looking strategies for banks and IT companies.Between 2000 and 2011 Frank was involved in several IT transformations across the world and he did plan the largest core banking driven IT transformation, globally. He lectures Information Management, Finance and Insurance atWiesbaden Business School,which is about the fundamentals of creativity and its application in the corporate
"He is passionate about Banking IT, innovation and future-proof IT landscapes of banks"

In detail
He is winner of three FST Awards "Mobile Banking", "The New Online Banking Architecture" and "Touch Banking at Q110 – The Deutsche Bank of the Future" in 2009 and 2010.Amongst others, Frank headed Deutsche Bank's online banking & broking, ran a global innovation initiative and gained experience as Director for Strategic Development. He holds a degree in computer & business science from the UniversityofMannheim, Germany and an Executive MBA from Ashridge Business School, London, UK.
What he offers you
His expertise in the field and qualities as a presenter makes his talks very enjoyable. Frank's inspiration and insights are a great asset to any organisation.
How he presents
Frank Schwab is an engaging speaker, visionary – excellent mix between existing scenarios, ideas and outlook. Both, content and presentation style provide a lot of inspiration to the audience.
---
Topics
Innovation Spirit
Creativity
Bank of the Future
IT – The Fuel of Innovation Engine
Online Business
Project Management
Download speaker's profile in .pdf
---
Contact Frank Schwab for keynote speech:
To book Frank Schwab call: + 359 888 308180
Send an email
Or fill in the form bellow:
---
Comments Off