Sep 21 2012
Follow @CSA_Speakers
Acclaimed World Affairs Expert, Commentator and Leadership speaker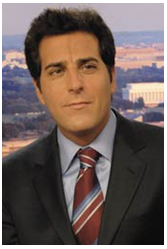 Marco Vicenzino is a leading expert on geopolitics and security hotspots around the world, in particular in the Middle East, East and South Africa and Latin America. He specializes in helping international business to understand how contemporary geopolitical developments and risks will impact them. He is Director of the Global Strategy Project and senior advisor to PFC Energy. He is a consultant to numerous corporations and non profit organisations seeking expansion and opportunities overseas. Marco is a regular guest speaker and resource for the Young Presidents Organisation.
"A leading expert on world affairs"

In detail
Marco served as strategic communications consultant to the World Bank and Deputy Executive Director for the Washington, DC office of the International Institute for Strategic Studies. As part of the State Department's Strategic Speakers Initiative, Marco is regularly called upon by the State Department to speak on world affairs in different countries. As a business entrepreneur, Marco served as founding member, general counsel and head of business development of the MapNetwork, an international technology enterprise, which is today owned by Nokia. He has dedicated extensive time and efforts as an advocate and activist for humanitarian causes, particularly for the plight of Afghanistan.
What he offers you
Marco Vicenzino combines successful international private sector experience with profound insight into contemporary geo-politics to produce an informed global strategic perspective on issues, events and developments that drive world affairs in the 21st century. He has distinguished himself through his ability to master and inter-connect a wide range of international topics and speak authoritatively on diverse media outlets around the world.
How he presents
Marco possesses an extraordinary ability to effectively communicate the complexities of contemporary global affairs with refreshing clarity. He is renowned for his fluent speaking style and continues to be in great demand by corporate clients the world over.
---

Watch a video presentation of Marco Vicenzino

---
Topics
Global Affairs
Leadership
Politics & Pundits
Middle East Issues
Eurozone Crisis
Future Outlook and Challenges for International Business
Download speaker's profile in .pdf
---
Contact Marco Vicenzino for keynote speech:
To book Marco Vicenzino call: + 359 888 308180
Send an email
Or fill in the form bellow:
---
Comments Off