Aug 27 2012
Follow @CSA_Speakers
Chairman Employee Engagement Task Force and Employee Engagement speaker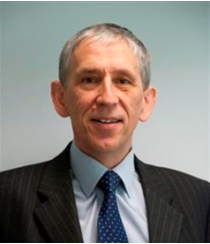 David MacLeod is an engaging and down-to-earth speaker well known for his work on Employee Engagement and Motivation. He is currently Chair of the Task Force on Employee Engagement launched by the Prime Minister at Number 10 in March 2011. He has a portfolio of responsibilities which include being a Non-Executive Director of the Department for International Development, and of the Ministry of Justice.

"Employee engagement is when the business values the employee and the employee values the business"
In detail
Early in his career, David was Head of Marketing for the Dulux brand, where market share was significantly enhanced through innovation, before going on to be Chief Executive of European and then Global businesses, during which time profitability was significantly improved. In 2001, David left industry to join the Cabinet Office as a Senior Advisor on Change and Performance. He advised on a range of significant Government initiatives in a number of major Departments of State. He has worked extensively at Permanent Secretary Level and with Private Sector Organisations on major programmes of organisation wide change.
What he offers you
David takes an in-depth look at employee engagement and reports on its potential benefits for organisations and employees. He demonstrates its positive impact on UK competitiveness and performance both during the downturn and in powering through to recovery.
How he presents
David is a lively and inspiring speaker with a wealth of hands-on experience. He makes a powerful impact on audiences with his wisdom on employee engagement and retention.
---

Watch a video presentation of David MacLeod

---
Topics
Employee Engagement
Motivation
Performance
Employee Retention
---
Publications

2008
The Extra Mile: How to Engage Your People to Win
Download speaker's profile in .pdf
---
Contact David MacLeod for keynote speech:
To book David MacLeod call: + 359 888 308180
Send an email
Or fill in the form bellow:
---
Comments Off