Aug 22 2012
Follow @CSA_Speakers
Journalist and author; leading political and economic commentator and Leadership speaker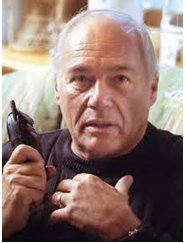 Vladimir Posner is a journalist, the author of "Parting With Illusions", which became a national bestseller and was on The New York Times list for 12 weeks. He is also a former president of the Academy of Russian Television and the dean of The Pozner School of Television Journalism. He hosted a political analysis show The Times, serves as vice president of Metromedia International, Inc. and hosts a two-hour weekly talk show for Radio-7. Vladimir Pozner has won multiple Soviet, Russian, and American awards, including three Emmy certificates.
In detail

Vladimir Pozner was born in Paris, lived with his family in New York, then moved to Soviet-occupied Berlin and Moscow. He graduated in 1958 with a Master´s in biology. In 1961 Pozner joined Novosty Press Agency as a senior editor, later becoming executive editor of Soviet Life magazine and then Sputnik magazine. In 1970 Pozner joined the USSR State Committee for TV & Radio as a commentator for the North American Service of Radio Moscow. In the mid-80s he co-hosted several televised discussions between audiences in the Soviet Union and the USA. He moved to the USA and appeared on US network television shows on NBC, CBS, CNN, as well as the CBC (Canada), the BBC, and television networks in France and Japan. He returned to Moscow in 1997, continuing his work as an independent television journalist. In 1997 he founded the School for Television Excellence to educate and promote young journalists.
What he offers you
An award winning journalist who has interviewed most of the Russian leaders, from Gorbachev to Putin, Vladimir Pozner presents a view on how their characters and decisions have shaped modern-day Russia. He also offers an insider's view of the America – Russia relations.
On the grounds of his wide-ranging experience and knowledge, Mr Pozner provides a commentary and analysis of the current economic and political issues in Russia.
How he presents
With a captivating style and wisdom, Vladimir Pozner's presentations are in great demand by decision makers eager to benefit from his political and economic view. Mr Pozner adresses key issues and keep a live contact with the audience to ensure that the meeting will be energizing and informative.
---

Watch a video presentation of Vladimir Posner

---
Topics
Russian Politics and Economic Perspectives
Russia – America Relations
Russia and the West
---
Publications
Eyewitness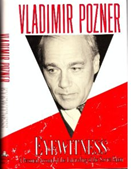 Parting with Illusions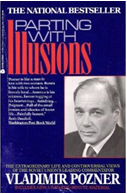 Download speaker's profile in .pdf
---
Contact Vladimir Posner for keynote speech:
To book Vladimir Posner call: + 359 888 308180
Send an email
Or fill in the form bellow:
---
Comments Off