Aug 15 2012
Follow @CSA_Speakers
Internationally Renowned Architect and Architects speaker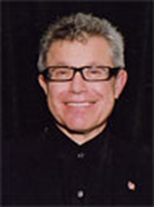 Daniel Libeskind is an international figure in architectural practice and urban design. He is well known for introducing a new critical discourse into architecture and for his multidisciplinary approach. His practice extends from building major cultural and commercial institutions – including museums and concert halls – to convention centres, universities, housing, hotels, shopping centres and residential work. He also designs opera sets and maintains an object design studio.
"One of the most sought-after architects in the world."
Time Magazine

In detail
In 1989, Daniel won the competition for the Jewish Museum Berlin, which opened to the public in 2001. He also built additions to museums in London, Toronto, San Francisco, and Denver as well as the creation of a number of other cultural institutions. He rocketed to fame in 2003 after receiving a commission to create the master plan for the reconstruction of the World Trade Centre which had been destroyed in terrorist attacks on September 11, 2001. He has taught and lectured at many universities worldwide. Two of his buildings won RIBA Awards in 2004, the London Metropolitan University Graduate Centre and the Imperial War Museum North. Also in 2004, he was appointed the first Cultural Ambassador for Architecture by the U.S. Department of State, as part of the CultureConnect Program.
What he offers you
A highly experienced and professional architect Daniel draws on his experiences to motivate and inspire audiences. He offers insights into the world of art and creativity and reveals the secrets of his remarkable success.
How he presents
A relaxed and confident presenter Daniel educates audiences with his presentations which are filled with a wealth of innovative and relevant business ideas. One of the world's most distinguished and exciting architectures he is in great demand at various events throughout the world.
---

Watch a video presentation of Daniel Libeskind

---
Topics
Architecture in our Time
Art and Commerce
Creativity and Spirituality
Innovation
---
Publications
2005
Breaking Ground: An Immigrant's Journey from Poland to Ground Zero
Breaking Ground: Adventures in Life and Architecture
2004
The Terragni Atlas: Built Architecture
2002
Libeskind Speaks: Writing of Construction
2001
Daniel Libeskind
Download speaker's profile in .pdf
---
Contact Daniel Libeskind:
To book Daniel Libeskind call: + 359 888 308180
Send an email
Or fill in the form below:
---
Comments Off