Jun 29 2012
Follow @CSA_Speakers
Co Director of Centre for Altitude, Space and Extreme Environment Medicine, Broadcaster and Host speaker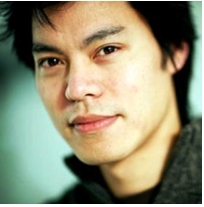 Kevin Fong is a doctor of medicine with a special interest in human space exploration and extreme environment physiology. He currently works as a consultant anaesthetist at University College London Hospital, is founder and associate director of the Centre for Altitude, Space and Extreme Environment Medicine and a broadcaster. He is best known for his television appearances. He is currently hosting Channel 4's Extreme A&E.
"Dr. Kevin Fong has rapidly become the face of Science on television"

In detail
Dr. Kevin Fong holds degrees in medicine, astrophysics and engineering and is an honorary senior lecturer in physiology at University College London. He has completed specialist training in anaesthesia and intensive care medicine, has worked with NASA's Human Adaptation and Countermeasures Office at Johnson Space Centre in Houston and the Medical Operations Group at Kennedy Space Centre in Cape Canaveral. He was awarded by the UK's National Endowment for Science Technology and the Arts (NESTA) which allowed him to continue his work with NASA.
What he offers you
Kevin is an innovative corporate speaker and he writes a regular column for the Times Higher Education magazine. He shares with his audiences the importance of the growing role in space exploration, including science in education and the prospect of manned spaceflight.
How he presents
Kevin is a considerable asset to any event as an eloquent and engaging speaker. With his professional and friendly style he distills scientific processes, theories, and issues into language that worldwide audiences can easily understand.
---

Watch a video presentation of Kevin Fong

---
Topics
Science and Technology
Space Missions
Host and Presenter for Corporate Events
Download speaker's profile in .pdf
---
Contact Dr. Kevin Fong for keynote speech:
To book Dr. Kevin Fong call: + 359 888 308180
Send an email
Or fill in the form bellow:
---
Comments Off