Jun 04 2012
Follow @CSA_Speakers
Human Resource Development Specialist, Mountaineer and Leadership speaker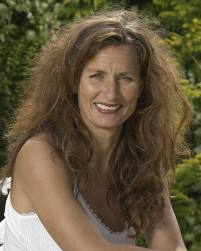 Lene Gammelgaard is a psychotherapist and a lawyer. She was the first Scandinavian woman to climb Everest, a success overshadowed by eight team members' deaths, yet her story of survival and accomplishment is riveting. Cofounder of several drug treatment centres; she also founded a consulting business, focusing on human resource development.
'We must adjust to life as life will not adjust to us.'
Lene Gammelgaard

In detail
A writer and therapist, she uses the outdoors as a learning environment for her human resource development studies. Based in Denmark, she also pursues her HR studies as a PhD researcher for the University of Edinburgh.
What she offers you
A truth seeking person, she reveals how to improve your success rate by looking at the interrelationship between success and failure. Although driven by discovery in a much explored world she shows you the benefits of any discovery being new to you.
How she presents
With a balance of passion and realism she animates her adventures and subsequent studies.
---

Watch a video presentation of Lene Gammelgaard

---
Topics
The Three Big Rs:
Big Risk,
Big Responsibility,
Big Reward.
Pursuing Excellence
Teamwork and Leadership
Turning Crisis into Success
Climbing High: Breaking Barriers
Personal Development and Motivation
---
Publications
2000
Victory of Hope
Only available in Danish
1999
Climbing High: A Woman's Account of Surviving the Everest Tragedy
Download speaker's profile in .pdf
---
Contact Lene Gammelgaard for keynote speech:
To book Lene Gammelgaard call: + 359 888 308180
Send an email
Or fill in the form bellow:
---
Comments Off