May 30 2012
Follow @CSA_Speakers
Co-Founder of Pret a Manger and Leadership speaker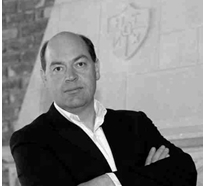 Sinclair Beecham founded Pret A Manger with his business partner Julian Metcalfe in 1986. Following that his latest venture is the founding of the Hoxton Hotel, in Shoreditch.It opened in September 2006 and has been virtually full ever since. He continues to act as Non-Executive Director at Pret A Manger and remains a shareholder.Pret A Manger is recognised as a leader in customer service and staff motivation.
"We have demonstrated that quality does not need to be expensive and can also behighly profitable"

In detail
Sinclair graduated from the Polytechnic of Central London in 1983 after studying Urban Estate Management, where he met Julian Metcalfe. He then joined Crest Estates, a property developer as development and marketing executive. Since opening the first Pret A Manger in 1986, he has been obsessed with selling good natural food to people who are in a rush at lunchtime. After 14 years, he is fortunate to have thousands of loyal customers in the U.K. He was also a Non Executive Director of Virgin Active and Molton Brown until 2005.
What he offers you
As one of the Britain's leading business entrepreneurs, Sinclair shares his insights and perspectives about what it takes to be successful in business. He genially believes in helping business and specially in advising the entrepreneurial spirit.
How he presents
Sinclair is a powerful speaker on the factors behind the success of all his business ventures. His speaking style coupled with an incisive understanding on how to build a new business have made him a highly sought after speaker.
---

Watch a video presentation of Sinclair Beecham

---
Topics
Customer Service
Retail
Leadership
Motivation
Download speaker's profile in .pdf
---
Contact Sinclair Beecham for keynote speech:
To book Sinclair Beecham call: + 359 888 308180
Send an email
Or fill in the form bellow:
---
Comments Off