Nov 05 2008
Follow @CSA_Speakers
Editor-at-Large & Principal Economic Commentator of Reuters and The International Herald Tribune and keynote speaker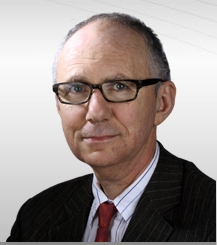 Anatole Kaletsky writes a weekly column on politics, economics and international relations for Reuters and The International Herald Tribune. He is one of the most requested keynote speakers of all times. He is also a founding partner of GaveKal Capital, a Hong Kong-based economic advisory and asset management company, which provides economic analysis and asset allocation advice to 500 financial institutions around the world and also manages US $ 500m of client funds.
What our clients say after booking Anatole Kaletsky:
"Anatole Kaletsky was an excellent speaker. He included the contents that the host organization had asked him to, and his speech reflected his thoughtful consideration on the topic. We look forward to working with him again!"
In detail
Born in Moscow and educated at Cambridge, Anatole Kaletsky went on to Harvard as a Kennedy Scholar and was awarded a Masters in Economics. He was a full-time journalist for The Times, Financial Times and The Economist from 1976 until 1998, when he expanded his activities to include economic forecasting and financial consulting. During his 30 years as a journalist, he has received many awards and distinctions, including Commentator of the Year, Economic Journalist of the Year and European Journalist of the Year. He is also a Director of several investment companies. In 1998 he was elected by Britain's economics profession to a five-year term on the governing council of the Royal Economic Society.
What he offers you as a keynote speaker
With his finger firmly on the pulse of UK, European and World economics few are better qualified than Anatole Kaletsky to offer expert analysis of current market trends and precise economic forecasts.
How he presents as a keynote speaker
One of the UK's leading and unique commentators on economics, his provocative yet articulate and charming style makes him ideal for keynote speeches and he is excellent when participating in panel debates or moderating conferences. He is also part of our Most Popular keynote speakers list
---

Watch a video presentation of Anatole Kaletsky

---
Topics
Economics
Global Business Opportunities
World Politics
Financial Affairs
The Future of Europe
Myths and Realities of Private Equity
---
Publications
2010
Capitalism 4.0: The Birth of a New Economy in the Aftermath
2007
The End Is Not Nigh (with Charles Gave, Louis-Vincent Gave and Steven Vannelli)
2005
Our Brave New World (with Charles Gave and Louis-Vincent Gave)
1985
Costs of Default
Download speaker's profile in .pdf
---
Contact Anatole Kaletsky for keynote speech:
To book Anatole Kaletsky call: + 359 888 308180
Send an email
Or fill in the form below:
---
Comments Off